'Small World City': A new speculative literary magazine on the horizon
The creators of 'Small World City' believe that Dhaka's literary community deserves better recognition and representation, both domestically and globally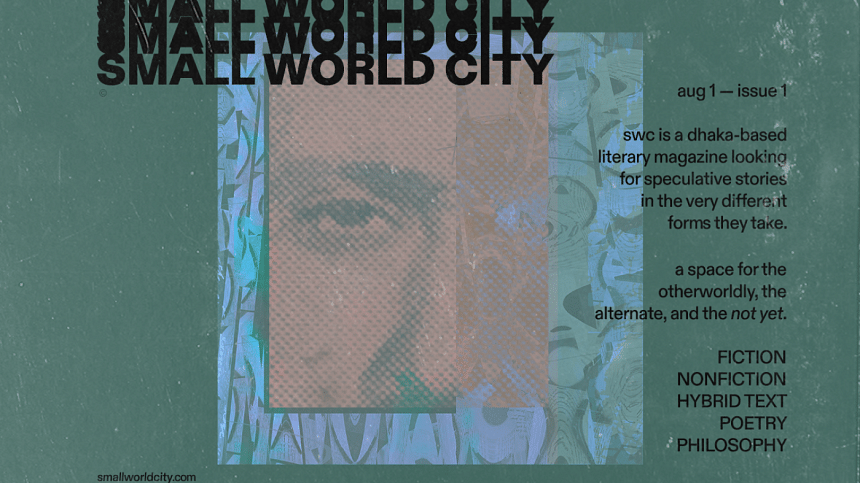 Small World City is one of Dhaka's first quarterly online literary magazines with a focus on the speculative genre. This includes horror, science fiction, fantasy, or anything that takes one out of the ordinary. The magazine embraces a diverse range of creative expressions including fiction, non-fiction, hybrid text, art, poetry, and philosophy.
The creators of Small World City believe that Dhaka's literary community deserves better recognition and representation, both domestically and globally. Now, against the backdrop of a noticeable rise in alternative subcultures and genres emerging in Dhaka's arts scene, SWC seeks to showcase captivating stories that defy reality and challenge conventional narratives.
"Speculative fiction has historically been a driving tool for subculture representation," said Mehrul Bari, Editor of Small World City. "Through providing a platform for both emerging and established voices, SWC aims to foster change in how we consume literature. Strongly encouraged are deviations, and where possible, depravations, of the norm."
At the moment, the SWC team includes Mehrul Bari S. Chowdhury as the editor, Shehrin Hossain as the deputy editor, Farhia Tabassum as the communications director, and Zareen Tasnim Bushra as the creative consultant.
Small World City invites submissions for their first issue. Further details can be found on their website and their Instagram.
The first issue of Small World City will be launched on August 1, 2023.