Bangladesh sends humanitarian aid to flood-hit Libya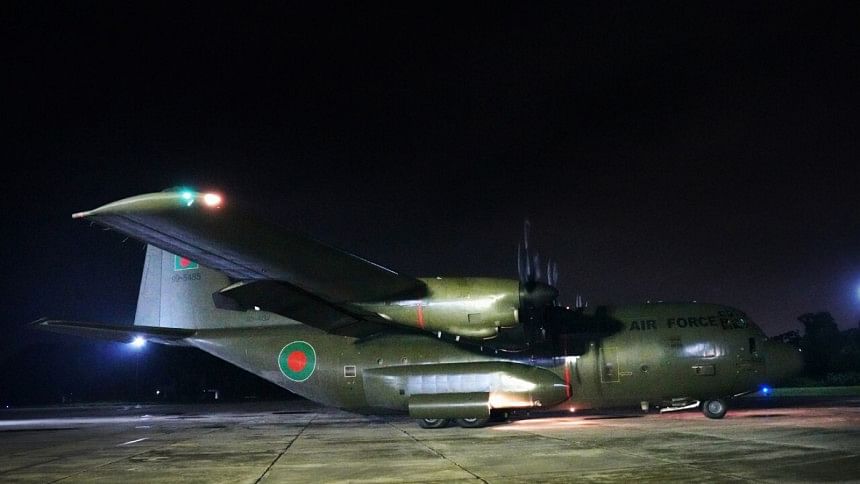 Bangladesh has sent emergency relief goods as humanitarian assistance to flood victims in Libya.
A C-130J aircraft of Bangladesh Air Force left Dhaka for Libya at 8:00pm yesterday with necessary relief materials and medicines to help the people affected by cyclone Daniel and floods, the Inter-Services Public Relations (ISPR) said.
Assistant Chief of Air Staff (Operations) Air Vice Marshal AHM Fazlul Haque briefed the media after the aircraft departed for Libya. Ambassador of Libya to Bangladesh Abdulmutalib S M Sulaiman was also present at that time.
"Dry food, water purification tablets and emergency life-saving medicines are being sent as relief items provided by the Ministry of Disaster Management and Relief. In addition, medicine and other medical supplies needed by the army are being sent to Libya by the mentioned aircraft," the ISPR added.
Earlier in the afternoon, Principal Staff Officer of the Armed Forces Department Lieutenant General Wakar-uz-Zaman inspected the loading activities of the materials.
The flight is scheduled to return on September 17, 2023.