Blackstone wants to invest in solar energy in Bangladesh: Haas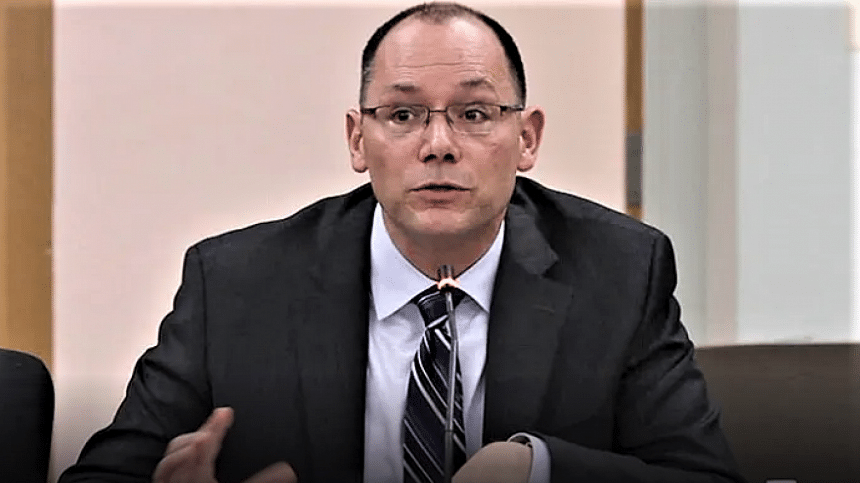 American company Blackstone is seeking to invest in solar energy in Bangladesh as the world transitions to clean energy amid global warming and shortage of energy supplies caused by Russia-Ukraine war, said US Ambassador to Bangladesh Peter Haas yesterday.
He was addressing the Clean EDGE (Enhancing Development and Growth Through Clean Energy) Asia Conference in a hotel in Dhaka.
"During my last trip to Washington, I met with a Blackstone portfolio company that is interested in developing solar energy in Bangladesh," Haas said.
The Clean EDGE Conference was jointly organised by the Washington-based National Bureau of Asian Research and Independent University, Bangladesh.
Blackstone is "fighting for an opportunity to invest in renewables in Bangladesh the same way other American companies did a generation ago to develop Bangladesh's natural gas," Haas said.
As Bangladesh wants to attract more US private investment, he suggested the country should do everything possible to get Blackstone to invest here.
If a firm with so much assets tastes success in this market, imagine what might follow. Alternatively, if it has a dissatisfying or frustrating experience, imagine all the other places that investment will go, he added.
Haas said the world's fossil fuel supply is finite and Russia's invasion of Ukraine last year shocked the energy market in Bangladesh and elsewhere. All nations must develop a plan to solidify their energy security based on a diversified portfolio of resources, he added.
Renewable resources are the key to this energy transition for Bangladesh, South Asia, and the world. Finding ways to harness solar, wind, geothermal, hydro, and other energy sources is the path to energy security, Haas said.
The US established Clean EDGE Asia to support and accelerate Asia's clean energy transition in order to help the regional countries reach this goal, Peter Haas also said, adding that it is crucial for all to explore avenues for cooperation among regional counterparts for increased regional energy trading, shared development of innovative technologies, or other solutions.
"We need to collectively assess renewable and clean energy resources across the region to determine what makes the most sense for the people of South Asia," he reflected.
It will require contributions from government, private sector, and civil society for Bangladesh to achieve a just energy transition, he said.
This will also require good policies in place to incentivise smart investments and cross-border electricity trade, privatisation of underperforming state-owned assets, adoption of new technologies, and a phasing out of the most damaging fossil fuel power generation facilities, Haas said.
"This will not happen overnight. It will take years to accomplish. But we can accomplish it faster if we work together through initiatives like Clean EDGE Asia," he stated.