"Wearing masks now mandatory": New set of directives after Covid-19 spike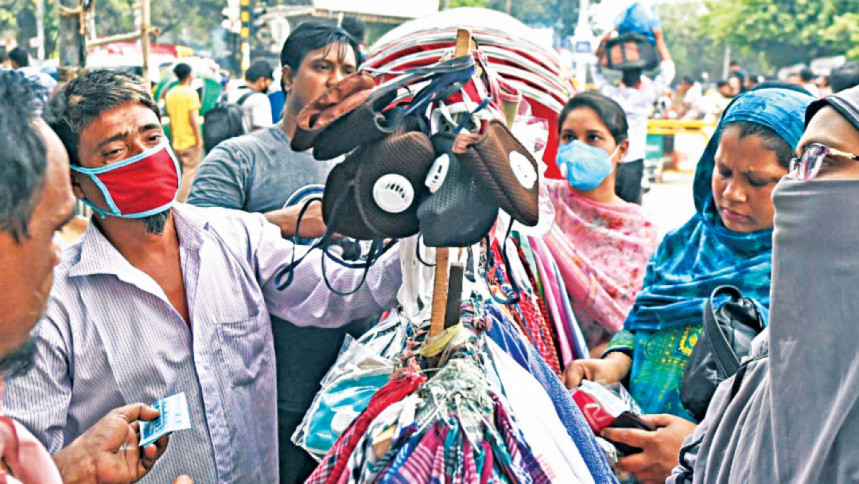 The government today (June 28, 2022) made it mandatory for people to wear masks whenever they go out of their houses to limit the transmission of coronavirus after the recent surge in cases.
With a set of directives, the cabinet division issued a circular, signed by Mohammad Khorshed Alam Khan, deputy secretary of the division, this evening considering the countrywide Covid-19 spike.
The concerned authorities were asked to take steps in this regard.
The directives were issued following the recommendations of the National Technical Advisory Committee (NTAC) on Covid-19.
The directives are:
1. Media requested to encourage public to follow health guidelines
2. Wearing masks mandatory at all publics spaces, implement "No mask, No service" policy, maintain social distancing, and avoid public gatherings as much as possible
3. Wearing masks mandatory at all religious institutions and maintaining social distancing
4. Encouraging people to go for Covid-19 testing if symptoms shown
5. Wearing masks mandatory at shops, shopping malls, hotels and restaurants, failing which, legal action will be taken
5. Asking imams to spread awareness among people to wear masks and to follow health guidelines during their jumma khutbah.