Dengue Outbreak: Fatalities cross 800
14 more deaths, 2,595 cases recorded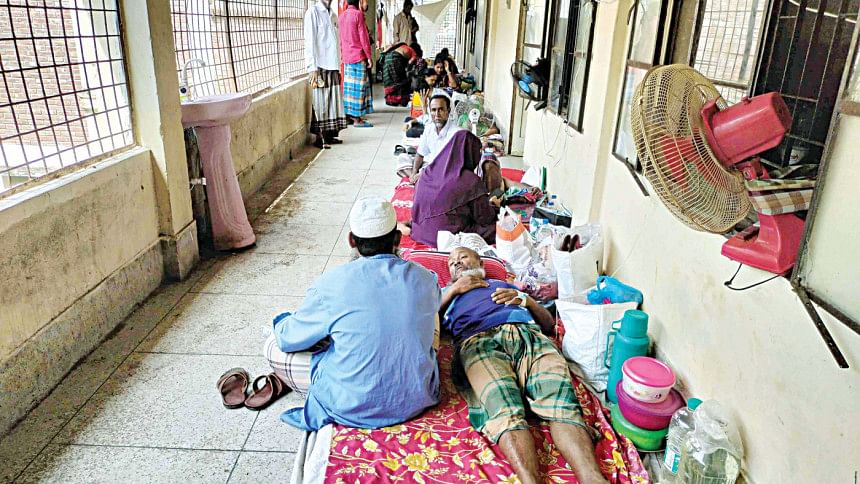 With 14 more deaths recorded yesterday, the total number of dengue fatalities has now crossed the 800-mark.
According to the Directorate General of Health Services, the number of deaths now stands at 804, while 2,595 more dengue patients were admitted to hospital in the last 24 hours till yesterday morning.
Of the new patients, 881 were admitted to hospitals in Dhaka and the rest outside the capital -- indicating that the dengue situation is worsening across the country, the DGHS said.
At least 10,330 dengue patients, including 4,208 in the capital, are currently being treated in different hospitals.
From the beginning of September, 211 people have died while 40,754 were hospitalised with dengue, the DGHS added.