Women account for higher dengue deaths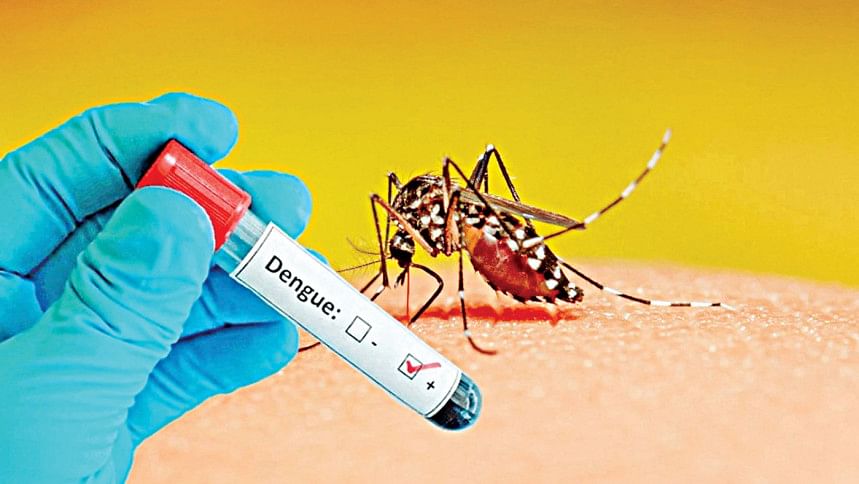 While more men are being admitted to hospitals for dengue, women, even with fewer cases reported, have a higher mortality rate, said the Directorate General of Health Services.
According to DGHS data, men account for the majority of reported dengue cases – 112,689 of the 184,717 cases recorded till yesterday -- while women account for 513 of 893 deaths, including 14 reported just yesterday.
This year has already become the deadliest dengue year since the first recorded epidemic in 2000.
Dr HM Nazmul Ahsan, associate professor at Shaheed Suhrawardy Medical College Hospital, emphasized on the vulnerabilities of female patients with comorbidities such as diabetes, high blood pressure, heart disease, high lipid levels, arthritis, asthma, and sleep apnea.
He added that pregnant and menstruating women require special attention as they are more vulnerable to contracting dengue.