Price hike of essentials: Tipu Munshi takes flak from opposition MPs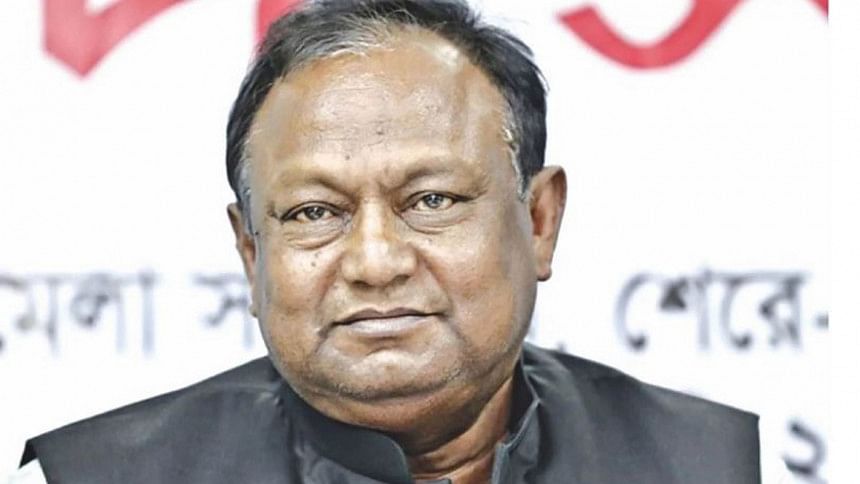 Opposition MPs came down hard on Commerce Minister Tipu Munshi yesterday for what they said was his failure to control the prices of essentials and take action against the market syndicates.
Jatiya Party and Gonoforum MPs lambasted the minister while participating in a discussion on the "Trade Organisation (Amendement) Bill 2023".
Gonoforum MP Mukabbir Khan said that even the price of potatoes has increased despite a sufficient stock in the country. "There is only one reason behind this – the syndicates," he added.
"The commerce minister himself is a businessman, he understands business well. He denied the [existence of the] syndicate many times in parliament.
"When people started alleging that the commerce minister is the owner of the syndicates, he started telling the truth about their existence and said they [the syndicates] cannot be touched."
Jatiya Party MP Shameem Haider Patwari said people are suffering due to the price hike as all the cheap sources of protein have become dearer.
He also reiterated that the syndicates are behind the rise in prices of goods.
"Millions of crores of taka are already taken from the people's pockets by the time ministers take measures in this regard."
Another JP MP Fakhrul Imam sarcastically chimed in, saying Tipu Munshi is successful in both business and politics.
JP MP Hafiz Uddin Ahmed said it would be better if the title of the proposed law was "Trade Syndicate Act" instead of "Trade Organisation (Amendment) Bill".
He added that not only are the people being deprived of eating hilsa and beef, they cannot even afford eggplants now.
Hafiz Uddin further said people will not survive if the prices of goods do not come down.
JP MP Pir Fazlur Rahman said, "We don't know why the commerce minister is unable to take action against the syndicates."
Responding to the criticism, Tipu Munshi said the prices of goods and syndicates were discussed earlier, and it was said he was the leader of the syndicates. "I am unfortunately a businessman, and I have said in parliament many times that I was in politics long before I got into business. I started doing business 20 years after joining politics.
"If doing business is a crime, then I am guilty of that crime. Maybe if I didn't do business, I would have had to live by taking donations from here and there. The business I am involved in is not related to the country. I export abroad."
He added that prices sometimes increase in the country and he will not hesitate to admit that businessmen sometimes take advantage of that.
"How will we control millions of egg producers?" he asked.
The minister said the price of eggs has been fixed. "If eggs are not sold at that price, the government will start importing eggs within a couple of days." 
He added he is trying his best to control the prices of essentials.