Dengue cases double between July, Aug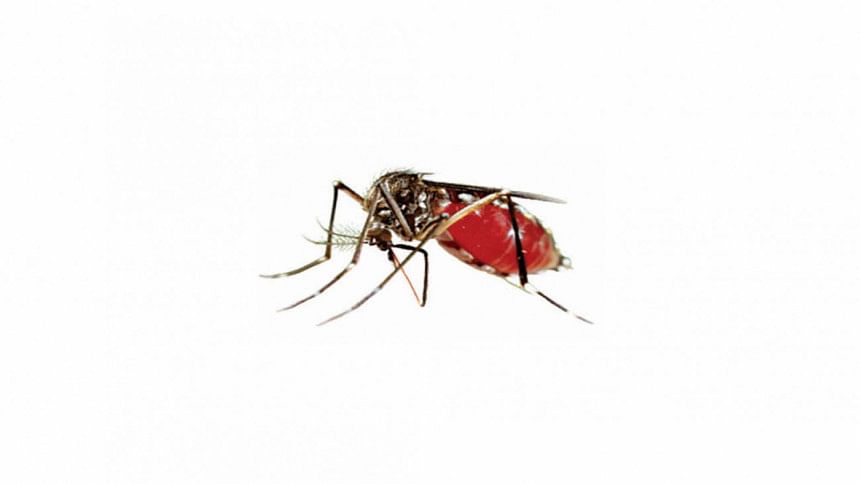 August witnessed 3,551 dengue cases, more than double the number recorded in July. This indicates that the dengue situation is further deteriorating.
The number of deaths also rose to 21 till date. Ten people died in August alone. In July, 1,571 dengue cases were recorded.
Experts urged city corporations to take immediate steps to tackle the issue. Otherwise, people, especially Dhaka residents, will be at further risk of contracting dengue in the coming days.
According to data of Directorate General of Health Services (DGHS), at least one dengue patient died, while 251 were admitted to different hospitals across the country in the last 24 hours till 8:00am yesterday.
The monsoon survey of DGHS shows a grim picture. Dhaka residents may witness a bigger wave of dengue in the coming days, as the population of Aedes mosquitoes in monsoon is over double that of the previous season.
"Authorities will have to find clusters of Aedes mosquito-prone areas by collecting addresses of dengue patients. Then, they will have to take effective measures within a 500-yard radius of the homes.
This measure, called hotspot management, will also raise awareness in the areas," said entomologist Monzur A Chowdhury.
Entomologist of Jahangirnagar University Prof Kabirul Bashar said if the authorities fail to conduct hotspot management, the number of dengue patients will continue to increase.