Chic scarf hacks for effortless elegance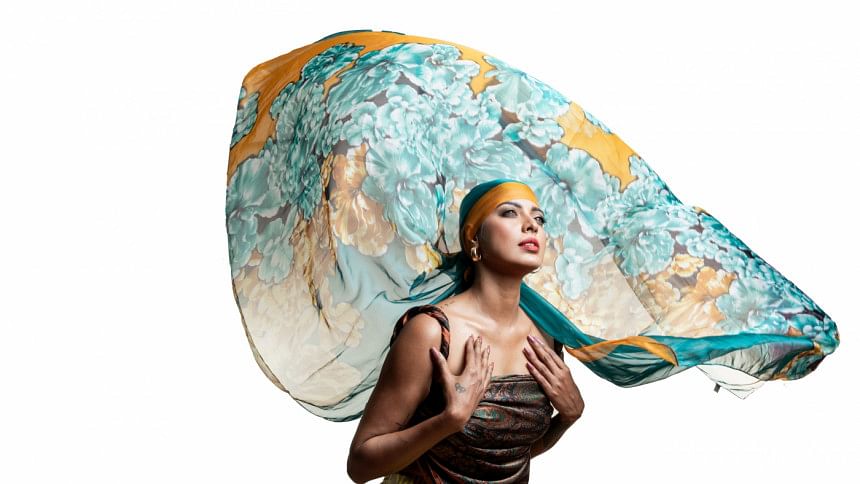 Scarves are essential styling elements that can instantly elevate an outfit. Often underrated, scarves have the potential to breathe life into an otherwise boring or uninteresting attire, and give it an elegant touch, a much-needed boost of style. Imagine this — it's yet another day of rushing to office, where piles of files await your attention. You look in the mirror while getting ready, putting on one of your drab white shirts on top of a pair of brown slacks. The mundane nature of your day is made worse manifold by this boring outfit when suddenly, that pretty chiffon scarf your friend brought from Paris catches your eye. Instinctively you reach for it, tying it in a stylish French knot around your neck and voila! In a second, your otherwise dull outfit is looking si magnifique! With a spring in your step, you go to work, as the scarf has given your mood a much-needed boost of confidence and happiness; everyone compliments how fresh and sophisticated you look!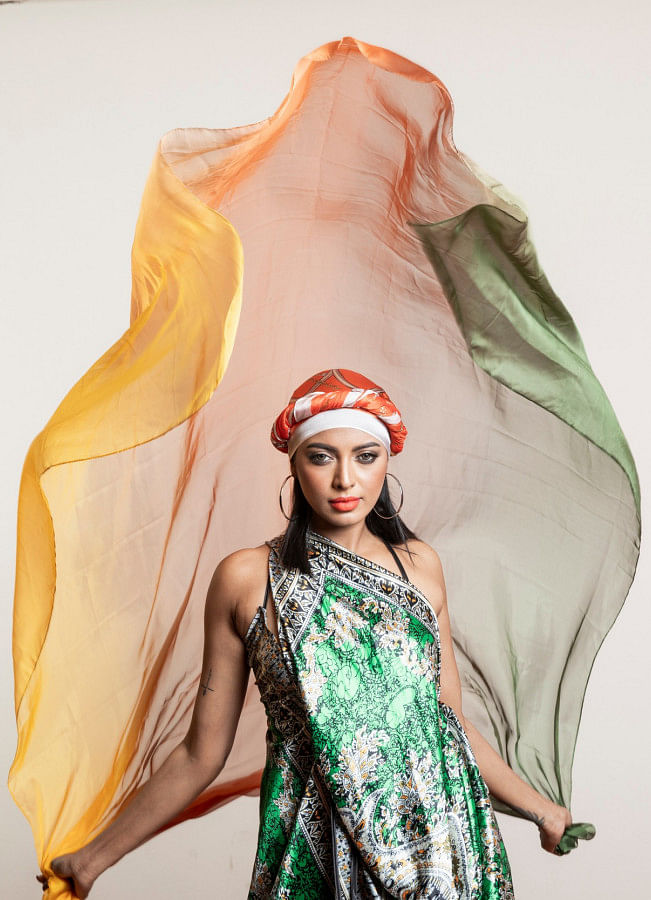 Such is the power of a great scarf. As we all know by now, French women are well-versed in all things fashion. Scarves are their go-to accessories; they wear it many different ways to bring a lot of flair to their look that is uniquely their own. They wear it around their neck, on their head, around their wrists or even as a top sometimes too!
Legendary fashion house Hermés has been creating stunning scarves for decades and they are precious items to have and to hold. Capturing the very essence of French style, scarves are the epitome of style and sophistication. Think Audrey Hepburn, gamine and cute, sporting scarves tied elegantly around her neck. Or Sophia Loren, fabulously carousing through Italian countryside, keeping her brunette locks in control with a printed Pucci headscarf! For decades, silver screen goddesses have added flair to their personal style by wearing scarves smartly and how!
In order to style a scarf, one is spoiled for choice. Firstly, where to shop for stylish, beautiful scarves. Dhaka has many shops that carry stunning scarves. Firstly, Sopura Silk is a great place that has a huge collection of scarves in all shapes and sizes. Aarong is another place to hunt for fashionable scarves. They are priced very reasonably, from as low to Tk 300 to Tk 2,000. Choose a couple of different sizes to bring variety to your looks. A square scarf is ideal for tying around your neck, or around the wrist. You can also tie it loosely around your shoulder. A slim twilly is perfect to be worn as a neckpiece; this looks really stylish with shirts, blouses and tunics. A long, rectangular scarf is ideal for formal occasions. Again, it can tie around the neck, thrown over the shoulder or tied around one's face. In terms of colours and prints, it really depends on personal preference. It is a good idea to have a few solid colours, some prints and floral ones handy to mix things up. Animal prints are also very chic and make a statement. Bold colours like red, orange, or blue give a contrasting, finished look, while floral scarves are whimsical and romantic.
Whichever your pick, style your scarves with loads of confidence and élan!
Model: Arnira
Styling: Sonia Yeasmin Isha
MUA: Sumon Rahat