Elevate your sari game: Your guide to the trendiest sari blouses in town
Just like the numerous different styles of sari draping, we see the arrival of new blouse designs and revival of some from the past, every now and then. Although we would love to get our hands on as many trendy designer blouses as we can, we know that it is perhaps a bit too unrealistic.
Therefore, a better idea is to scan through the latest trends, pin down the ones you like and find the best means to get them right. So, without further ado, here is everything you need to know for getting your blouse game on.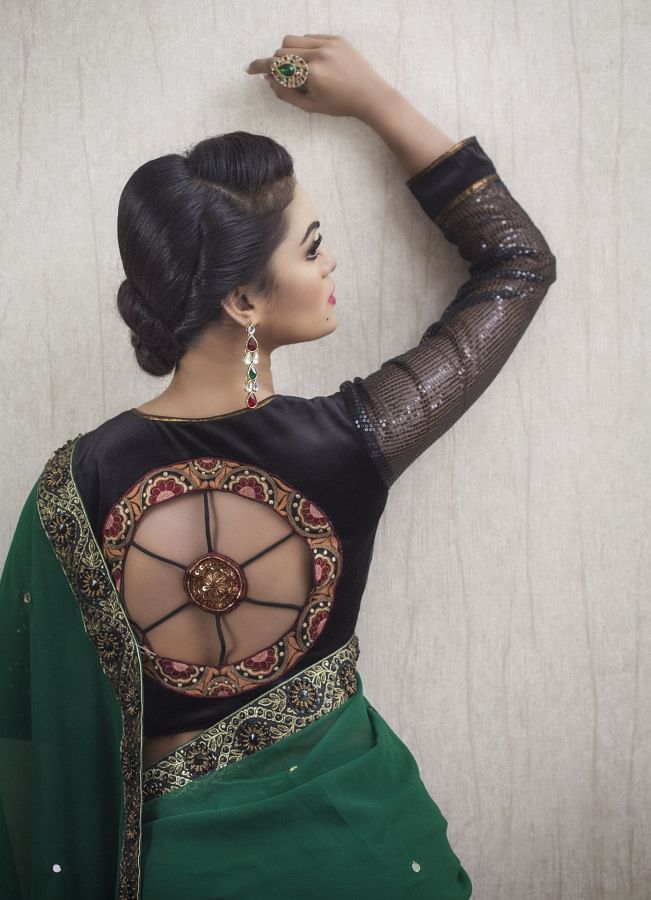 Understanding the various designs out there
We have all seen our fair share of experiments done on blouse necklines back in the days. However, the tables have now turned. Lately, the idea is to keep necklines simple while focusing on the sleeves and the back.
The age-old half sleeve is also tired from its years of service and has seemingly gone on a temporary retirement. Jokes aside, full-sleeve, and sleeveless blouses are among the desired trends these days.
The most prominent is the combination of a simple off-shoulder or a boat neckline with full sleeves. For solid colours, the neckline is accessorised with beads or laces, while for light prints and patterns, contrasting borders on the neck, sleeves and back make a stunning piece. Sleeveless blouses are bold and classy with V-neck or thin bent collars.  
For the back portion, sheer fabrics like net, shimmer or chikankari work beautifully to create a timeless look. Designers have also successfully combined bold and cute, introducing backless blouses with corset-like pattern or the perfect bow knot.
Places to get what you finally want
Once you have your mind set on a blouse, then begins the real battle. Buy online or from shops? Which place offers a better deal? Purchase from Islampur or Banani super market? Before the anxiety starts to kick in, let's break it down.
Ready-made blouses can be found in a number of shops in Metro Shopping Mall or Shimanto Square in Dhanmondi, Bashundhara City in Panthapath, Pink City or even Jamuna Future Park. Depending on the design details, these blouses will cost you anywhere from Tk 650 to Tk 1,500.
If you want your blouse tailored, then there are a number of options to consider.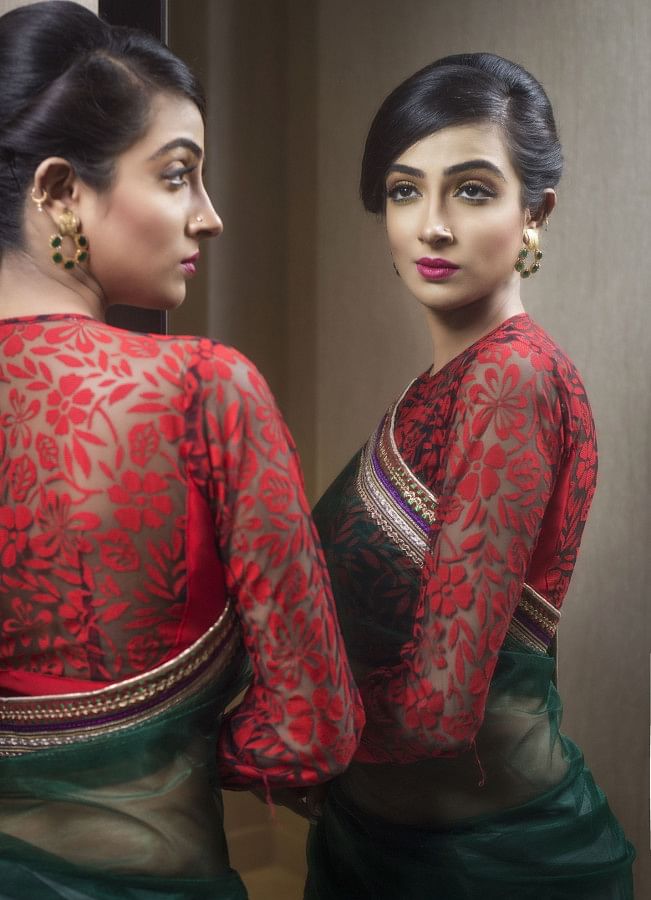 Islampur undoubtedly has the biggest selection of clothes in the entire city, with the most reasonable price. However, the complicated route and distance from other parts of the city means that this option is feasible for you only if you know you way around this maze or reside in old Dhaka. Keep in mind though as it is common for shops there to refuse to sell in small quantities, as they mostly deal with wholesale purchases. Since it is only a matter of 2.25/2.5 metres, Islampur may not always be feasible, unless you plan to buy for multiple blouses.
An easier option is Chadni Chawk or Priyangon in the New Market area. Here, you will find pretty much any fabric with an average price of Tk 280 to Tk 300 per yard for variations of linen, cotton, soft net, and silk. Premium silk, digital prints, georgette, chikankari and such can go for Tk 350 to Tk 1,200 depending on the quality, thread-work done on them, and of course, your negotiation skills.
Banani Supermarket, along with a reputation of being expensive, has some truly beautiful and unique fabric for blouses or dresses. If you want your blouse to be the focus of the outfit, a visit here might just do the trick. Also, do not make the mistake of thinking that people of Banani Supermarket are above the power of bargaining.
These days, you will find countless online boutiques and other pages that specialise in both readymade and unstitched blouse. However, be extra cautious when buying blouses online. Since colour and pattern can look very different from pictures, your quick shopping can quickly become very risky. In these cases, it is always a good idea to scan through the review section of a page or ask to them to show unfiltered pictures before ordering.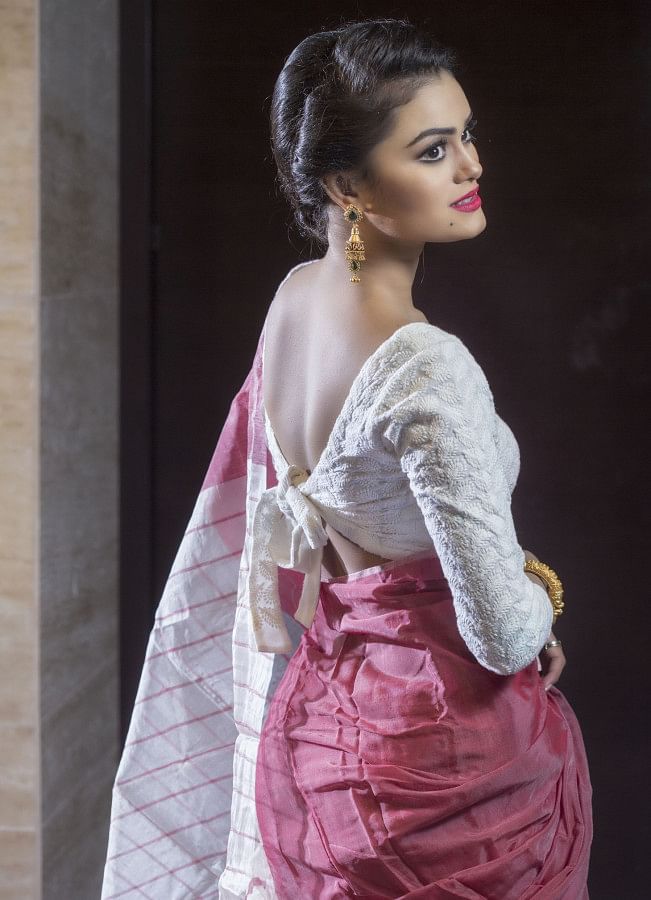 The age-old debate
Lastly, there is the dilemma between readymade and tailored blouses. The first factor to consider here will be the cost. If the cost of readymade blouse is same or close to what you would incur in buying the fabric and getting it tailored, it is often a good idea to get the readymade one. It will save you significant amount of time and perhaps, some extra visits to the tailor as well.
On the other hand, if you want to customize the design or print, or you think that the readymade alternative is unnecessarily expensive, you go for the tailoring option. Tailoring cost for blouses can range from Tk 700 to a whopping Tk 2,000 depending on the design and where you get them made.
The options are clearly endless and it is always your judgement call. However, a well-informed choice will go a long way in saving you time, effort and perhaps, even heartbreak over a botched blouse.