Celebrate the sweet things in life with 'Just Desserts' and 'Ganachery'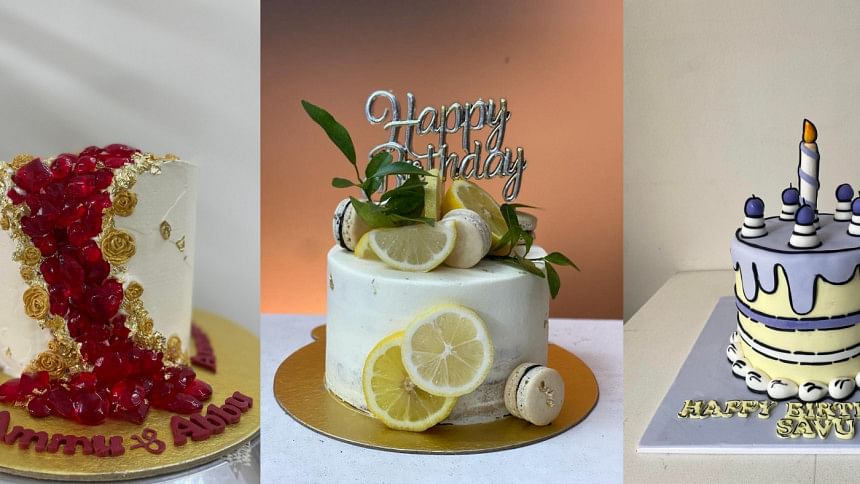 Cakes are known to be the embodiment of joy, a sweet crescendo that amplifies every special occasion. Cake makers have the ability to create a picturesque combination of our favourite flavours with fragments of our most beautiful memories or imagination. One such magician is, Shahzabeen Alam Chowdhury, the creator of 'Just Desserts.' 
"My super power is to turn flour, sugar, and butter into your dream cake," Chowdhury begins, with humour. Counting back to her humble beginnings, she mentions that having a family with a big sweet tooth is what gave her the confidence (or perhaps the sugar rush) to try out baking in the first place. She made her first pound cake at the age of 10 or 11, and once that was a success, baking became a favourite hobby. 
The year 2009 marks the start of an amazing journey when Chowdhury began baking on a regular basis, with her loved ones requesting her cake magic on any special occasion, and ultimately inspiring her to venture into the business aspect of it. In 2011, her journey was extended to the digital sphere and Just Desserts was born.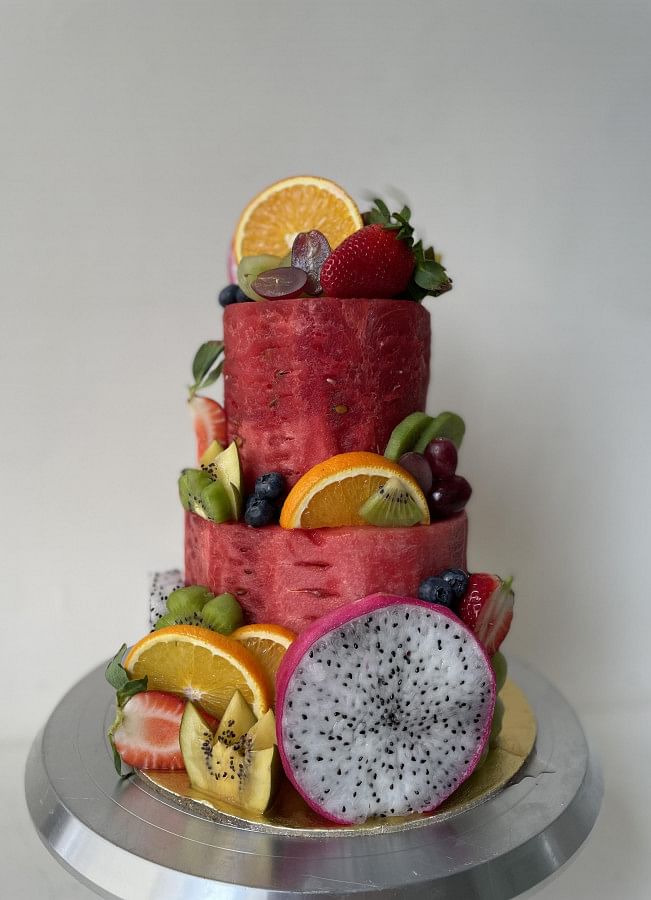 The artistic aspect of Chowdhury's work is infused into every one of her creations. She explained that each cake is the outcome of a carefully worked out creative process beginning with perfect flavours, fillings, and frostings followed by skilfully combining colours, textures, and shapes until you have an edible canvas of imagination right before your eyes.
According to Chowdhury, the most popular of her cakes is the French Chocolate and we guess why. Just Desserts pretty much nails this ultimate European-style chocolate cake and its rich, creamy texture. If you are one with a 'less is more' kind of preference, classic vanilla's timeless taste and red velvet's graceful charm have you covered. These distinctive flavours are expertly created, offering a taste explosion with a dash of nostalgia.
However, the real game-changer that truly adds a new dimension to Just Desserts, and Chowdhury's, creative flair is the 'real' fruit cake. This multi-tiered beauty is the dream of any fruit lover, assembled from top to bottom with the most luscious fruits available. This masterpiece comes with chunks of perfectly carved watermelon with a surprise of chocolate fudge, strawberry mousse, and butter cream inside while being surrounded by luscious strawberries, grapes, kiwi, orange, and dragon fruit on the outside. The first bite into this is a sensational encounter that surpasses any expectation.
Talking more about her love for baking, Chowdhury adds, "I love the joy that I bring to people on their special occasions with my cake and serve smiles on a plate. It's a privilege and honour to have such loyal clients, who give me the opportunity to serve them each time."
Ganachery, on the other hand, is a venture led by her sister-in-law, Afshan Sattar. Ganachery serves you the goodness of handmade cookies, brownies, pies and more, which is rarely found in other confectioneries of the town. Submerging tradition and festivities with art and creativity, Sattar comes up with some of the most unique categories of desserts we can think of.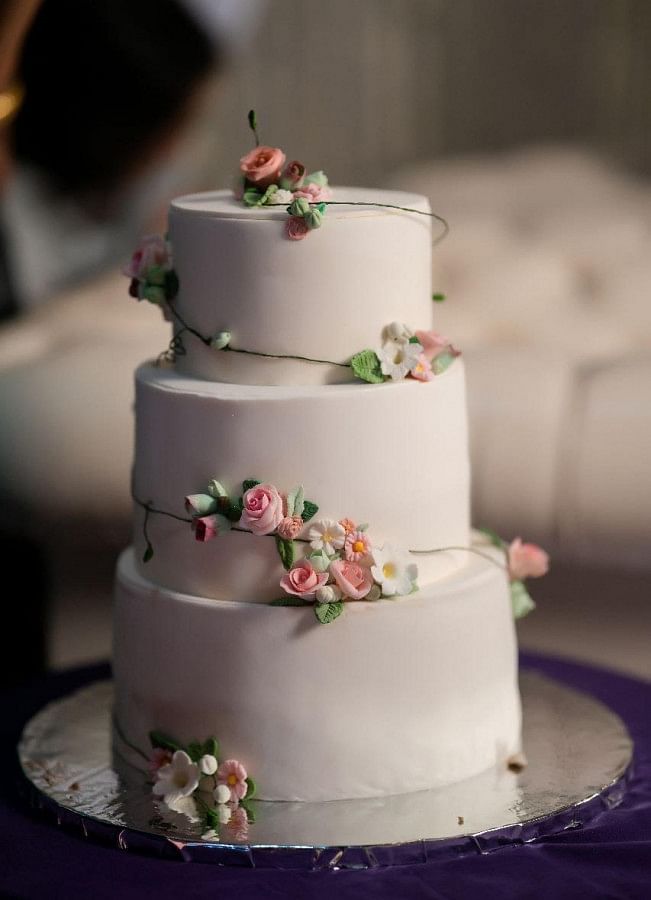 The bhapa pitha inspired macarons, for instance, are a sugary combination of coconut and date molasses, while the soan papri chocolate truffles are our favourite pulled sugar wrapped in a layer of chocolate coating. With elegant representation and boxes full of happiness, Ganachery is out to conquer everyone's hearts and honestly, we are not complaining.
Just Desserts and Ganachery are two delightful ventures, where each cake, cookie and pie tells the story of a heartfelt celebration. They specialise in creating delicious pieces of art becoming a vital part of your special days.
For more information, visit Just Desserts Instagram page: instagram.com/justdesserts.bd/
And find Ganachery at: facebook.com/ganachery