Guide to street shopping in Dhaka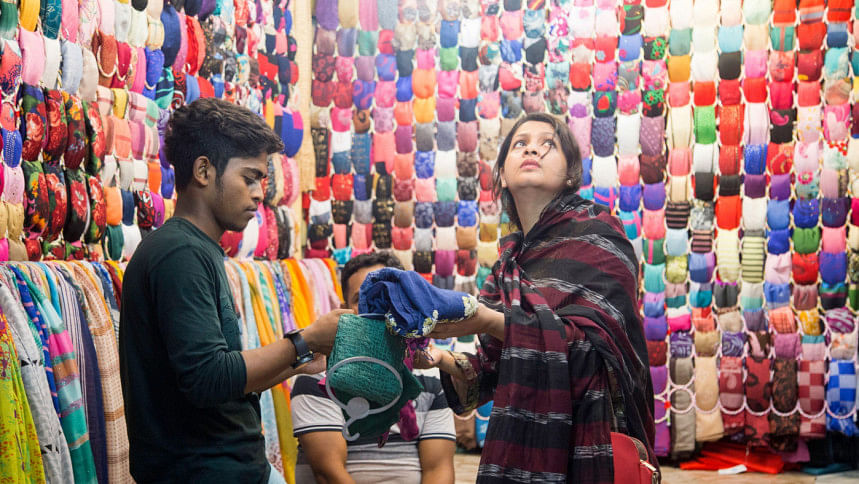 Let's be honest, almost all of us have seen the multiple vans and carts (thela garis) filled with various clothes, jewellery and accessories while going about our day and wanted to stop and shop. But truth be told, it does seem kind of intimidating, which is where this guide to street shopping comes in!
Target your loot
There are vans and carts almost everywhere in Dhaka city so you will have no problem finding one to start your journey. However, if you want to go all in and have more variety than ever, there are some special places you can visit, such as near Rajlokkhi and Uttara Sector 3, and Dhanmondi. Some places get new stock on certain days such as Wednesdays for Uttara.
Supplies and reinforcements
Yes, it is that serious! Carry a big bottle of water as it is very easy to get dehydrated while shopping in this heat. You can also carry a measuring tape with you and while we are at it, carry your own tote bag as well simply because it gets really tough to carry the many bags of items at the end of the day. As for reinforcements? Bring your friends along, make a fun day of it and bonus points if you can use them as impulse control!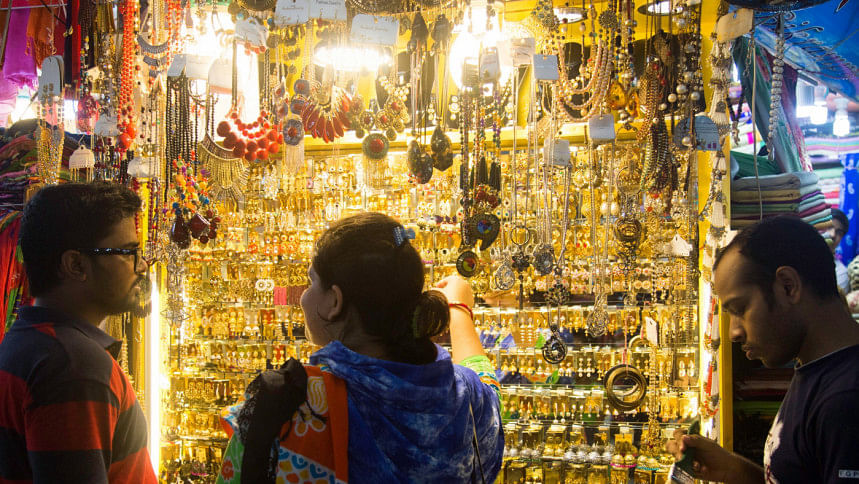 Budget and bargain
It is so easy to lose yourself while shopping if you do not have a budget in hand — especially when everything costs so little and you start justifying buying unnecessary things. That being said, do not take only Tk 1000 because trust us, you will blow through that almost immediately. Make your budget for say Tk 3000-3500 and try to stick to the original budget but in case you see some rare gem, do not hesitate to spend more!
On that note, you do have to bargain, bargain, bargain while street shopping. This is not the place to feel shy or shameful — embody your mother paying Tk 50 for something priced Tk 400! But just in case you truly have no idea on how to bargain, starting slow and confident is the key. Always be confident and start with 50 percent less than the price they asked and stand your ground. It is also worth keeping in mind that the earlier you go, the more likely they are willing to part with their products at your price point.
Check, check, and recheck
Most of the items including the clothes, accessories and jewellery etc. are usually piled on top of each other. Do not be afraid to really search and dig your way through to find what you are looking for. And when you do find your treasure, make sure to double-check for any stains or tears. Most vendors are kind of sneaky and smart about hiding the defects so it is really up to you to make sure you are not getting scammed into buying faulty goods.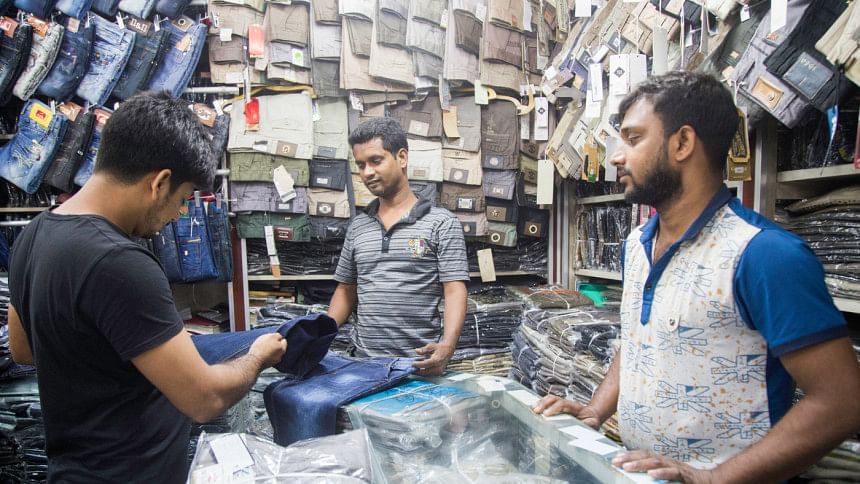 Have fun!
This is the most important part. Look at all the things up for sale, buy that silly little cup you may not need, and get presents for your entire family. Have as much fun as you can. And always remember to be courteous, nice and polite to the vendors because they work so hard all day in the sun.
Street shopping in Dhaka can be an intimidating and daunting activity but once you get the hang of it? You will never want to step foot in an overpriced shop in Gulshan again!