5 most fascinating museums around the world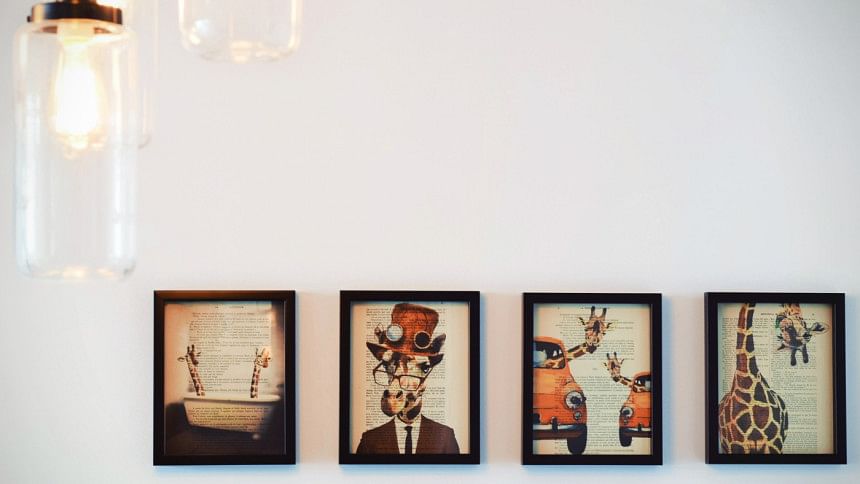 Museums provide an insight into the history of mankind; they exhibit and preserve artistic, cultural, historical and ecological elements from all across the world. While these displays are informative and visually explorative, many museums are dedicated to the lesser explored, all the while helping to teach, inspire, and connect communities.
Here are 5 of the most bewildering museums dedicated to particular niches.
Lindt Home of Chocolate, Zürich, Switzerland
This state-of-the-art museum, designed by famous architecture studio Christ & Gantenbein, is all about the evolution of, you guessed it, chocolate! Starting from the spectacular nine-metre-tall chocolate fountain, which has 1,500 kgs of chocolate flowing through it, to the opportunity of getting your hands dirty with Swiss cultural heritage of chocolate making and preserving with experienced chocolatiers, Lindt chocolate museum is just the dream Charlie had; except no Oompa Loompas. 
Located in Kilchberg, Switzerland, the land of chocolate, the museum has the biggest chocolate shop inside, known as the 'Chocolateria.' Now if that doesn't want to make you pack your bags right now, I don't know what will!
Mütter Museum, Pennsylvania, USA
"Are you ready to be disturbingly informed?" This medical museum features quite a collection of anatomical oddities, which one is highly unlikely to witness a second time. Mütter Museum has a collection of over 25,000 pathological specimens, wax models and antique medical equipment, each having their own distinct attribute.
The museum houses some very notable artifacts such as a book bound in human skin, aphrodisiac made from elephant tusk, and their very own program of adopting one of their 139 human skulls; each with a unique and peculiar story of their own. Located in the Center City area of Philadelphia and founded by Thomas Dent Mütter in 1858, the museum is also part of The College of Physicians of Philadelphia. 
Museum of Bad Art, Massachusetts, USA
Known as MOBA in short, this museum specifically collects one type of art, and it's in its name. Artists who laboured all their lifetimes trying to create that one masterpiece now have a museum dedicated to their bad paintings. MOBA claims "to celebrate the labour of artists whose work would be displayed and appreciated in no other forum," thus this privately owned museum has opened its door to many aspiring artist and communities. 
MOBA is located in Boston, Massachusetts, and was founded in 1993 by a Scott Wilson, who found the now museum's show stopper, 'Lucy in the Field with Flowers' between two trash cans. One man's trash is another man's idea of opening the world's only museum dedicated to bad art. So, if Mona Lisa is getting too boring for you and Sistine Chapel is too explicit, this museum is for you.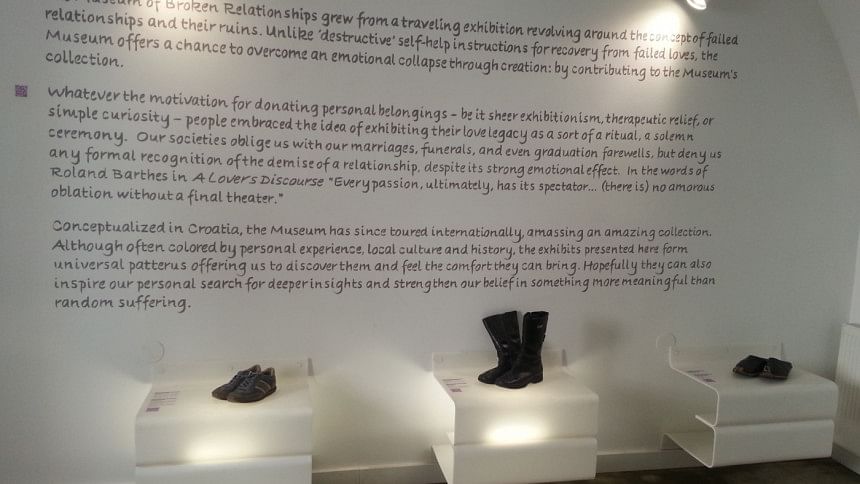 Museum of Broken Relationships, Zagreb, Croatia
When the local artiste couple Olinka Vištica and Dražen Grubišić broke off their four-year long relationship, they joked about the idea of opening up a museum to store all their left-over personal objects shared between them. Following a few years after that, the now museum, originally began as a travelling collection of donated personal objects from former lovers with a little note describing the value behind it, started its journey all over the world. 
The museum travelled from Bosnia to Slovenia to South of Africa before settling down in Zagreb, Croatia, the home of the founding couple. In 2016, a second Museum of Broken Relationships opened in Los Angeles, USA. If you're thinking of getting rid of those old mementos from that ancient relationship, you know where to go.
Hell's Museum, Singapore
Since we all know museums are a great way to educate the young, this museum in particular does not recommend children below the age of 9 to visit. Why? In case things weren't clear from the title, this museum solely exists to provide an in-depth understanding of the infamous 10 Courts of Hell. The 10 Courts of Hell in Haw Par Villa is the very graphic Buddhist depiction of what happens after death and the rigorous punishment a human or an animal soul has to go through before being reborn.
Founded by the inventors of Tiger Balm, located in Haw Par Villa, which is articulately wicked on its own, Hell's Museum became the standalone attraction eight decades after its establishment. You want the gruesome exhibition of wide-eyed demons feasting on you as you burn in hellfire? This is where you go.