Biman launches web check-in for int'l passengers, hopes it'll cut down waiting time at airport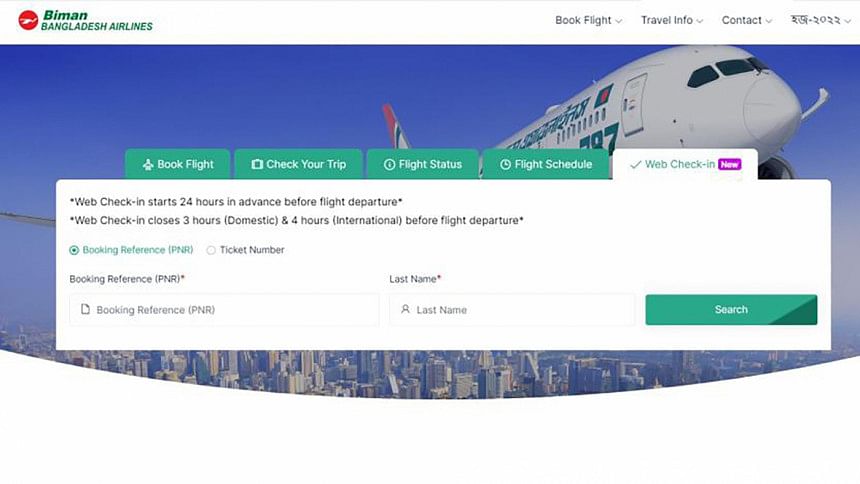 Biman Bangladesh Airlines launched web check-in for international passengers yesterday (August 1, 2022).
International passengers will now be able to select their seats and acquire digital boarding passes, Biman said in a press release today (August 2, 2022).
Biman hoped this will cut down passengers' waiting time to collect boarding pass at the airport.
Earlier on June 1, Biman launched the web check-in service on domestic routes.
Web check-in can be done between 24 and 4 hours prior to departure on Biman's website: www.biman-airlines.com.
Web check-in is available up to three hours prior to flight departure on domestic routes.
However, if a passenger is traveling on a return flight within 24 hours, web check-in is required for the return journey after completion of the first journey.
After completing of the web check-in, passengers will have to collect hard copy of the boarding pass from the web check-in counter at the airport – showing the digital boarding pass or submitting a print copy of it.
Apart from web check-in, regular check-in will also be operational.