Essence of my travel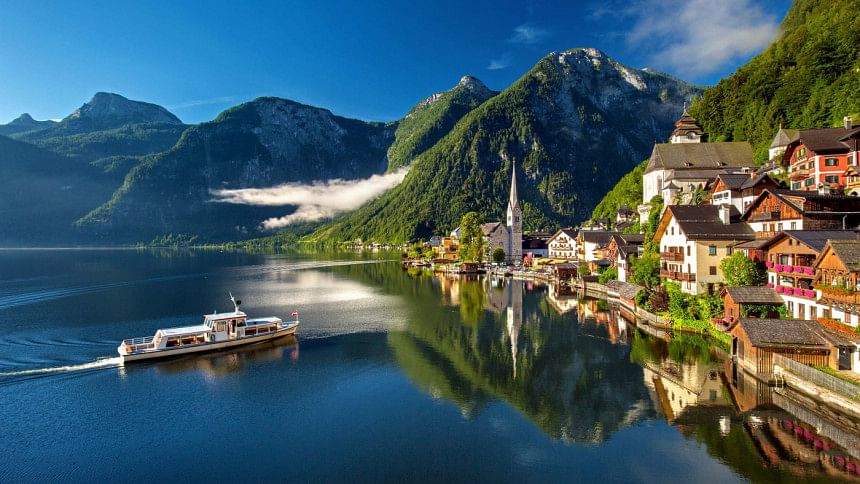 In my family, short trips were the norm. I would tag along with my parents even on some business trips. These were not exactly sightseeing trips, although some side excursions were always baked in. Those visits, prosaic to some, still drew me because there were always a few things in them that excited my senses. I'd scoop up and relish every opportunity just as the thirsty hands collect water and stay tightly together to keep every bit from slipping through. Lush countryside dotted with little villages, roadside hot tea, and unpaved roads bisecting the green fields were all a treat.
Being away was being free to imagine. I don't know if a traveller in me was slowly born out of those trips, but more of them increasingly upped my desire to seek a bit more. I started to evolve with every opportunity. The total immersion would give me unbridled joy to the exclusion of everything else. I would soak it all up, and come home refreshed and satisfied. That was then.
That passion seems to have grown in me over the years -- so much so -- that I am now often reluctant to return home when time's up because I feel incomplete, eager to stick around for the things still missing, and to get to know the souls within them. All scenes have local footprints and signatures embedded in them. This reluctance is more powerful than the alacrity that takes me away, in sharp contrast to the eagerness of a stretched spring to snap back. 
A friend told me once, with a complacent and proud emoji, that she had "done all that, and more," after my post about a recent trip. Going up the Eiffel Tower, cruising the Persian Gulf on a speedboat, walking on the Charles bridge, visiting famous museums around the world, and dune-bashing in Dubai had all been checked out. Otherwise, what's the point of travel? Some crave daredevil stuff. I am respectful of all reasons for travel.
In picturesque Hallstatt, Austria, swans come ashore in a deafening cacophony during the day to mingle with people. But as darkness descends, piercing the crisp stillness of the vast lake, groups of them suddenly reappear from dark obscurity just as the ballet dancers, clad in white, do when they rush onto the stage. Peaks of the tall mountains are shrouded by white low-hanging clouds, acting as curtains, and the cool breeze wafting across the lake ruffles it gently to titillate the swans. In this heavenly setting, nestled among the tall Alps, I was the only spectator admiring their dance from my quiet hotel balcony when everyone else had retired early because the small town did not offer much for the revellers. Lights were few and far between, and directional, as the stage was set. I stood there in awe to enjoy this metamorphosis. The swans put on an exclusive show just for me.
But there was more. In the deep salt mines, we met a wonderful Serbian couple, Adrian and Melinda, and struck up a conversation with them while waiting in line. They talked about their lives and passion. I know he loves dogs, and she enjoys teaching.
Claudia, a local, runs a small shop, selling cream rolls, of all things, in this remote paradise. She was the only one selling them in Hallstatt. She talked to us about her life there. This small talk was no ordinary feat.
In Rothenberg, a medieval walled city in Germany, the half-timbered pastel architecture painted my mind with an imaginative hue. But I still loved chatting with the old lady at the oft-overlooked corner shop. She spoke to me about her merchandise and the tourists that she badly craved.
In Cinque Terre, Italy, the small quaint airy villages charmed me. When my son joined a small band of musicians to play the piano by the sea and received applause, it thrilled me even more.
In Munich, while trying to figure out the metro lines, a Swiss lady, a resident of Munich, burst onto the scene to help. Andrea did not have to, as we were armed with smartphones, but she insisted. She instantly accepted our offer for a cup of tea, going out of her schedule to do so. Over tea, she started telling us her life stories as if we had known her for years. We listened with bated breath. She has since shared pictures of her wedding and her family.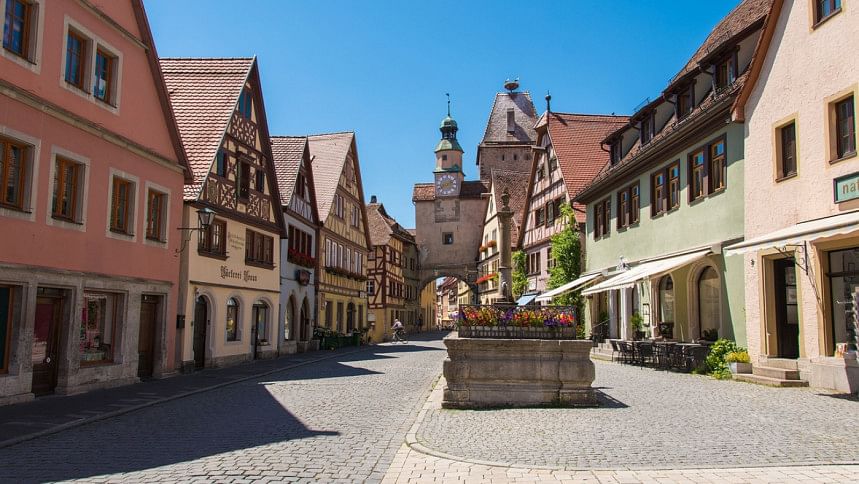 In Dhaka, when I last dined in a charming restaurant, the food was scrumptious, and the atmosphere serene, but the chef in attendance made it special. He spoke at length about his personal life and motivation. I could feel his personal story in every bite I took.
In Brugge, a soft-spoken Matia got us on his rickshaw and narrated a story of his town that very few know. I learned how the number of steps, very typical of the façade of Brugge houses, indicated a person's wealth. He led us to "The Chocolate Line", one of only a few chocolate shops mentioned in the Michelin guide. His knack for story-telling kept me deeply engrossed.
Then there was a young, sweet, and bubbly Turkish student in Würzburg doing her Master's in Bioinformatics. When we stepped into a local Indian restaurant, she attended to us with a smile and even agreed to sit at our table for a picture. While she loved Istanbul for its liveliness, she also loved Würzburg for its greenery, and the buildings made of yellow stones that take her on a time travel to medieval times. It may not be as happening a place, but it surely is tranquil.
Bangladeshi expatriates in Florence invited us to have jhalmuri, the real spice for which came in the form of their success stories in a dinner-theatre setting. The small unremarkable food joint in Deira, Dubai, caters to migrant workers. Delicious food aside, you can overhear stories of their daily struggles, and appreciate the contrast in the shadows of the gleaming towers they help build.
Then there's L'As du Fallafel in a quaint neighbourhood of Paris where red cabbage and eggplants make up the soul of these signature falafels, but the peaceful coexistence of Jewish food and that of North Africa and the Middle East is perhaps equally fascinating.
I have sought more and more of these inconsequential elements, and the souls proudly living them. Many of these souls and elements are in the shadows of Instagram-worthy attractions, but they too constitute the building blocks of the essence of my travel. I feel oneness with the sights and sounds, but I have realised that they may be at their best when mostly unperturbed and ignored and mixed in with the local accents. I do not know if these aspects can all be shared in a "been there, done that, and posted them" fashion. They cannot make a splash in social media because they often come across as invisible.
To my delight, tea is not served and consumed the same way everywhere, biriyani assumes a different taste in different cuisines, and that cod is not enjoyed the same way elsewhere as it is in Portugal. 
There's a lot more I have overlooked. A scene is incomplete without all its souls, and I want them all in. Let me quench my thirst, and let me be there for a second longer to find just one more element, one more soul. Just one more, please!