Thailand to offer Chinese tourists visa-free entry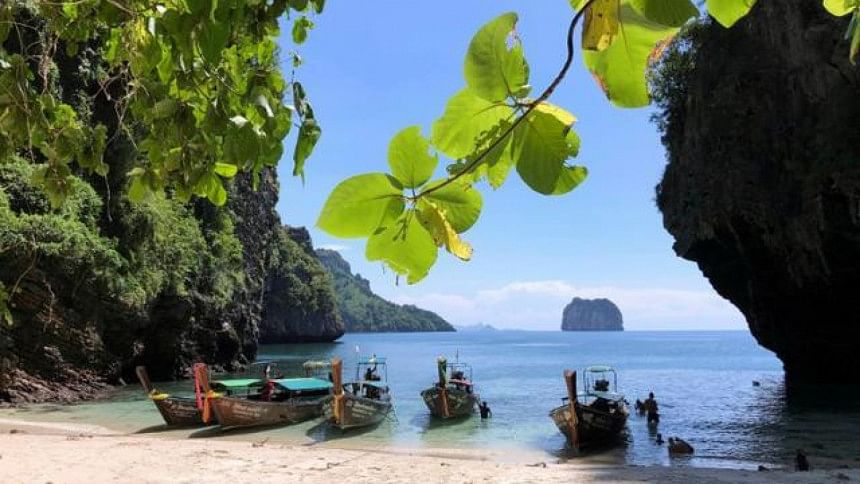 Chinese tourists will enjoy visa-free entry to Thailand from the end of September under a temporary scheme announced by the kingdom's newly formed cabinet Wednesday.
Thailand's vital tourism sector accounts for almost 20 percent of its GDP but has struggled in the wake of the Covid-19 pandemic and changing traveller habits.
In particular, Chinse tourists -- accounting for the largest percentage of Thailand's visitors, with some 11 million touring the country in 2019 -- have been slow to return.
Under the current rules, they can apply for a visa on arrival but must demonstrate travel insurance, hotel bookings, and proof of funds exceeding $280 at immigration for a maximum stay of 15 days.
Prime Minister Srettha Thavisin said the new scheme would run from September 25 until February 29 next year and would "test if there is any impact (on the Thai economy)".
There were no details about how long Chinese tourists might be able to stay under the arrangement.
"We have discussed with all relevant parties to make sure that we are fully ready," Srettha told reporters after his first cabinet meeting.
Officials said they estimate the scheme, which also includes Kazakstan, could bring a total of 30 million visitors this year, up from 11 million in 2022.
"It's a quick win for Thailand," government spokesperson Chai Watcharong said.
"Tourism is the engine for Thailand and China has a huge potential," he said, adding that security to protect tourists would be implemented.
China closed its border during the pandemic but has recently been encouraging tourism's return, including by loosening restrictions on once-popular group tours to countries such as Thailand.
Srettha, who took power in August following months of political wrangling after a May election, has said boosting the tourism sector and stimulating the economy are among his top priorities.