Myanmar plans to curb rice exports to control domestic prices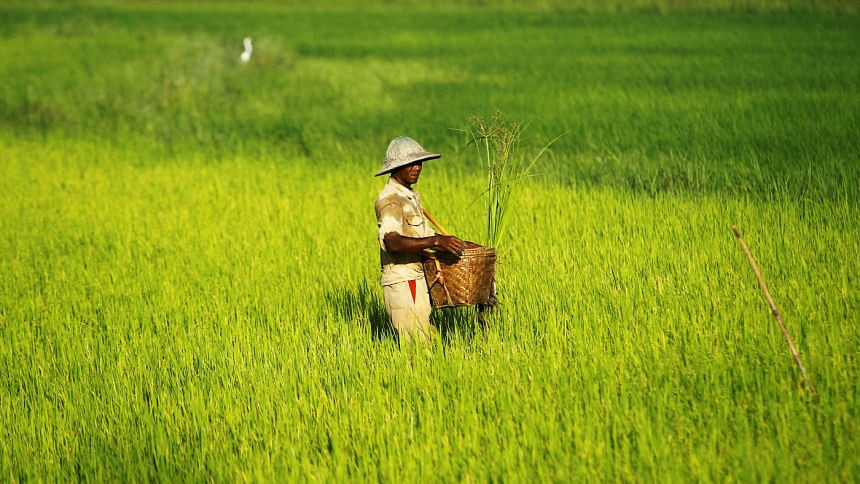 Myanmar is planning to temporarily restrict rice exports to control rising domestic prices, an official of its rice industry body said on Friday, joining India, the world's biggest shipper of the staple amid tightening world supplies.
"We will temporarily limit rice exports for about 45 days from the end of this month," a senior member of the Myanmar Rice Federation told Reuters, adding that rising domestic prices was prompting authorities to limit exports.
Myanmar is the world's fifth-largest rice exporter, selling more than 2 million metric tons a year, according to U.S. Department of Agriculture data.
Last month, India banned exports of non-basmati white rice, reducing supplies on the global market by about 10 million tons, or 20%.
"Myanmar is not a big player in the rice market like India or Thailand but the restrictions are coming at a time when supplies are tightening," said a Mumbai-based dealer with a global trade house.
"This will send a bullish signal to the market and increase the concerns of buyers," the dealer added.
Global rice prices offered by leading exporters including Thailand and Vietnam have climbed since India's decision to curb supplies.
Vietnamese rice export prices remained the highest among Asian hubs this week due to supply concerns fuelled in part by India's recent restrictions on shipments, with rates for the Thai variety closing in. RIC/AS
Vietnam's 5% broken rice RI-VNBKN5-P1 was quoted at $650-$660 per metric ton, versus $660 a week earlier. Thailand's 5% broken rice export prices RI-THBKN5-P1 rose to $630 per metric ton from $615-$620 last week.
Global rice importers, including the Philippines and Indonesia, are rushing to boost purchases as a dry El Nino weather pattern is expected to reduce production.