BB launches cash support for Islamic banks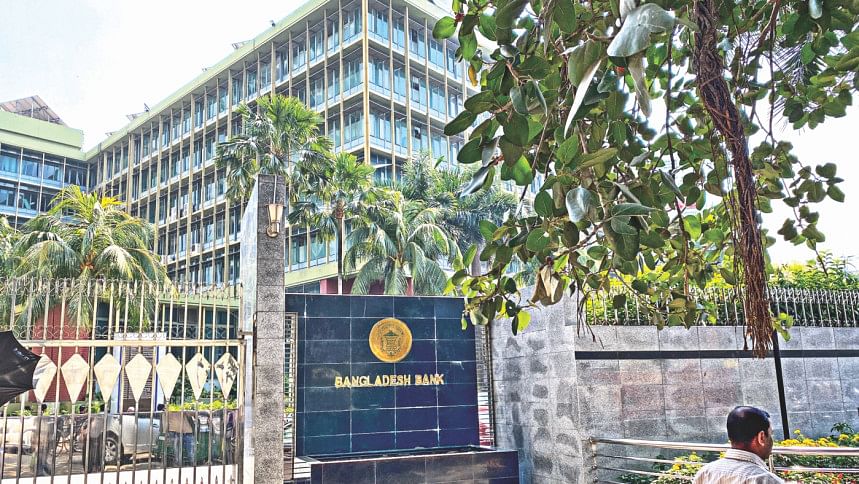 Bangladesh Bank would give liquidity support to cash-strapped Shariah-based banks, a move made by the central bank for the first time.
The repayment period of the short-term loans is 14 days under a central bank's arrangement named "Islamic Bank Liquidity Facility", according to a Bangladesh Bank notice issued yesterday.
Some of the 10 Shariah-based banks in Bangladesh are facing liquidity stress due to the pressure of withdrawal of deposits.
Financial scams at three banks -- Islami Bank, Social Islami Bank and First Security Islami Bank -- have recently dented depositors' confidence.
S Alam Group, a Chattogram-based business entity, is well represented in the three banks' boards as well as two other Shariah-based banks: Union Bank and Global Islami Bank.
A Bangladesh Bank official said the banks requested the short-term liquidity support.
Traditional banks usually get short-term liquidity support from BB under the repurchase agreement system but since it involves interests, Shariah-based banks fail to take this support.
Shariah-based banks used to have hefty liquidity surplus as they are allowed to keep less amount of Statutory Liquidity Ratio (SLR) -- which is the minimum percentage of deposits that a commercial bank must keep in cash, gold or other securities -- set by the central bank. Traditional banks have to keep 13 percent of their deposits as SLR but for shariah-based banks, it is 5.5 percent.
A BB official said traditional banks have to invest the SLR in treasury bills and bonds against which they earn interest.
Since Shariah-based banks cannot collect interest income, their smaller SLR is kept with the central bank largely in cash. So, they enjoyed a liquidity surplus.
Hit by scams, liquidity in Shariah-based banks has now dropped.
BB is now probing into Islami Bank for disbursing Tk 7,246 crore in loans to nine companies this year violating banking rules.
Fahmida Khatun, executive director of the Centre for Policy Dialogue, said the central bank has introduced the new system to rescue the scam-hit Shariah-based banks.
BB should take measures immediately to restore corporate governance so that depositors get their confidence back.
Big borrowers who have taken out loans violating rules must be brought to book, she said.
Under the "Islamic Bank Liquidity Facility", banks have to pay the central bank a profit equivalent to the profit rate the bank gives to its depositors. The banks will also need to keep securities against the short-term loans.
Shariah-based banks have recently invested in Sukuk bonds, which can be used as collateral.
The government mobilised Tk 18,000 crore issuing Sukuk bonds since last year.
Md Mezbaul Haque, spokesperson for the central bank, said some Shariah-based banks invested heavily in Sukuk bonds, which has tied up their funds. The new facility would help them manage their funds smoothly, he said.