Situation at Dhaka New Market calm; students demand arrest of attackers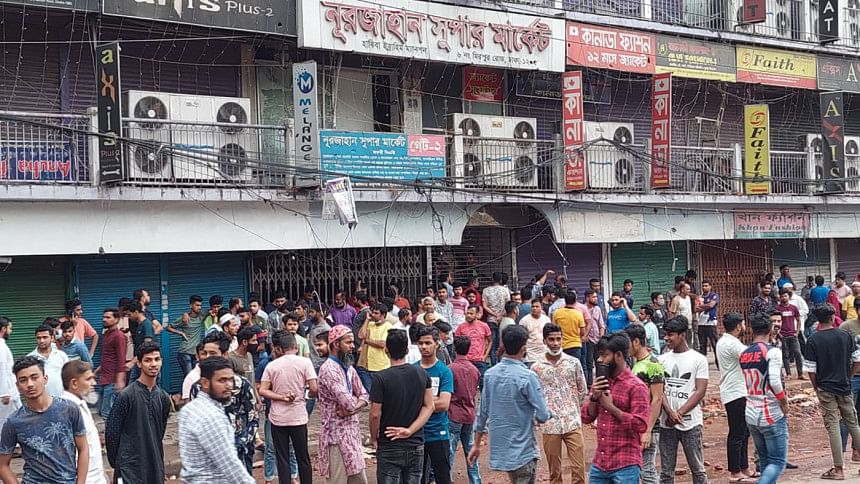 Students of the seven Dhaka University-affiliated colleges today demanded arrest of the attackers within 24 hours and providing treatment cost for those injured during yesterday's clashes.
Ismail Samrat, representative of students from the seven colleges, came up with the demand in Dhaka New Market area.
Their four-point demand includes amicable environment on campuses and halls, and withdrawal of Additional Deputy Commissioner (ADC) of Ramna Zone, Harun-Or-Rashid.
Meanwhile, current situation at Dhaka's New Market area, which turned into a battlefield yesterday, was calm this morning. Traders have not opened shutters of their shops yet, however.
Vehicular movement on the roads in the area was normal today, our staff reporter from the spot said.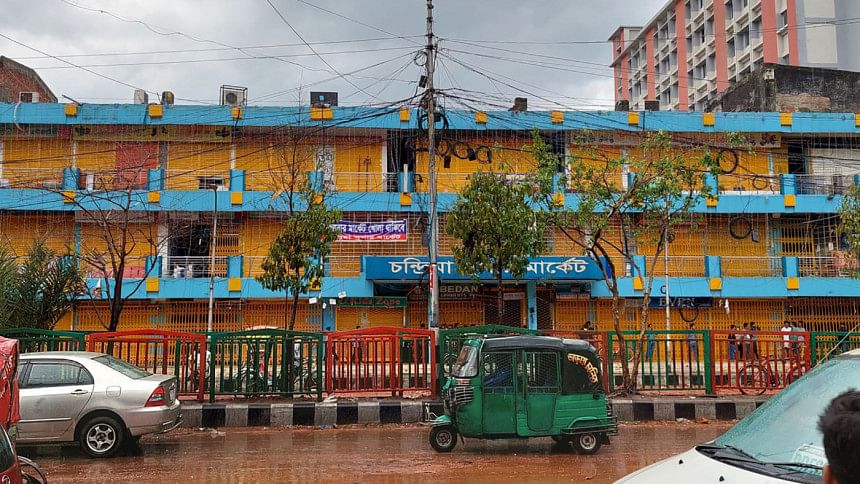 Traders of New Market were seen taking position in front of their shops around 10 am.
Police removed the traders and employees of the shops when they took position in front of the Globe Shopping Center and Nurjahan Market.
Traders and shop employees said shops being closed before Eid-ul-Fitr was a major loss for them. Despite this, they have kept their shops closed since this morning.
They also questioned the role of the policemen in yesterday's clashes.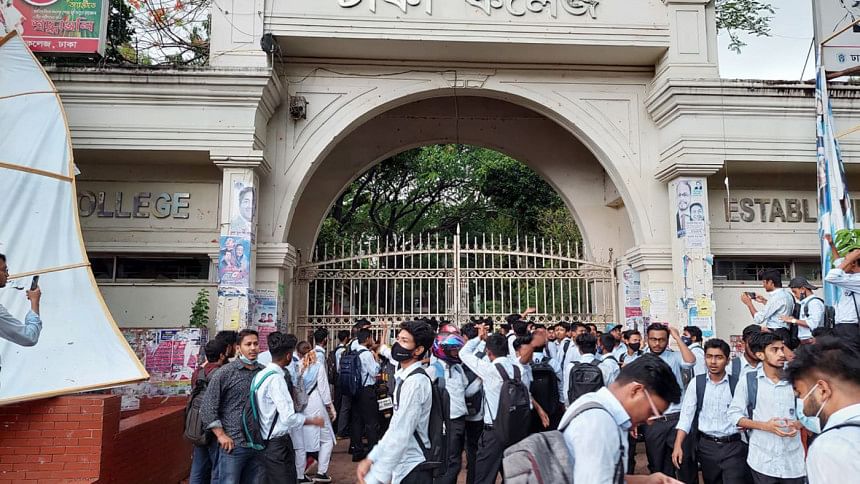 Meanwhile, ignoring the heavy rain in the morning, hundreds of students of Dhanmondi Ideal School and College brought out a procession in support of Dhaka College students.
From the procession, they also shouted slogans against shopkeepers, traders and police, marched to Dhaka College and talked to the authorities. After that, they returned to their college.