Two get eyesight back from posthumous donation of 69-year-old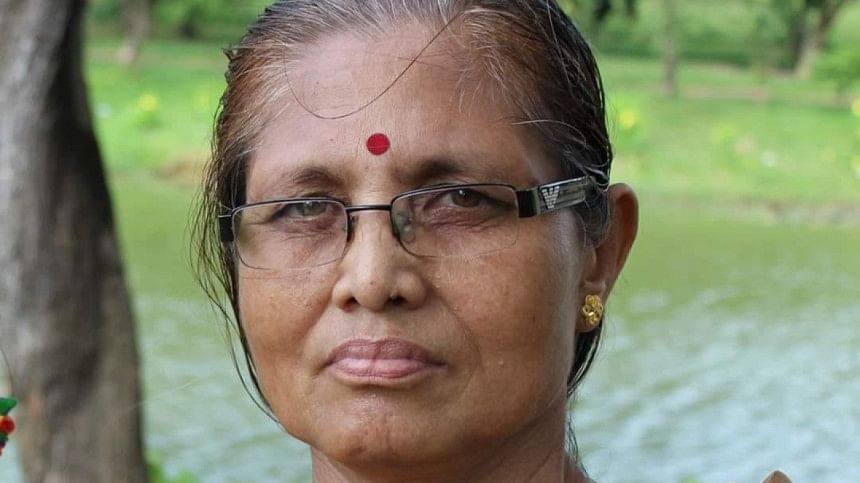 Sixty-nine-year-old Nandita Barua's consent to donate her organs after her death has given back eyesight to two others after successful cornea transplantations.
The transplants took place at Bangabandhu Sheikh Mujib Medical University recently, said a press release quoting BSMMU Vice-Chancellor Professor Dr Md Sharfuddin Ahmed.
Nandita, a resident of Basabo, died while undergoing treatment in the ICU of BSMMU on Monday. She was suffering from kidney complications for a long time along with systemic lupus erythematosus (SLE) and brain stroke.
According to her family, Nandita expressed her will to donate her body posthumously. When she passed away, with the consent of the family, cornea specialists of BSMMU collected the deceased's cornea.
BSMMU's Ophthalmology Department Associate Professor Dr Mohammad Shish Rahman and Assistant Professor Dr Rajashree Das successfully transplanted cornea in the eyes of Abdul Aziz (50), a deed writer of Patuakhali, and Jannatul Ferdousi (23), an honours first-year student of the Department of Management at Kaukhali College in Jhalkathi.
Nandita was born on June 2, 1953 in Patia of Chattogram. Her husband Swami Babul Prasad Barua was a senior official of Bangladesh House Building Finance Corporation. She left behind two daughters and a son.
Her daughters Shapla Barua and Senjuti Barua are respectively a poet and a writer.
At a programme yesterday at BSMMU, Nandita's two daughters also expressed their wish for posthumous body donation.
Speaking at the programme BSMMU VC Dr Md Sharfuddin Ahmed appreciated the kindness of Nandita Barua and expressed gratitude to all the family members.
He said, Sara Islam, as the country's first cadaveric organ donor, will remain a history in the human welfare of Bangladesh. Following Sara's lead, many today are joining the movement for cadaveric organ donation and posthumous organ donation.
"Humanity will remember the contribution of Nandita Barua. Nandita Barua's cornea has regained the light of two others. In the past month, we have successfully transplanted corneas in the eyes of 12 people in the process of posthumous eye donation.
He appealed to all the people of the country to come forward for such great work.