3km-long tailback as thousands of vehicles wait to cross Padma Bridge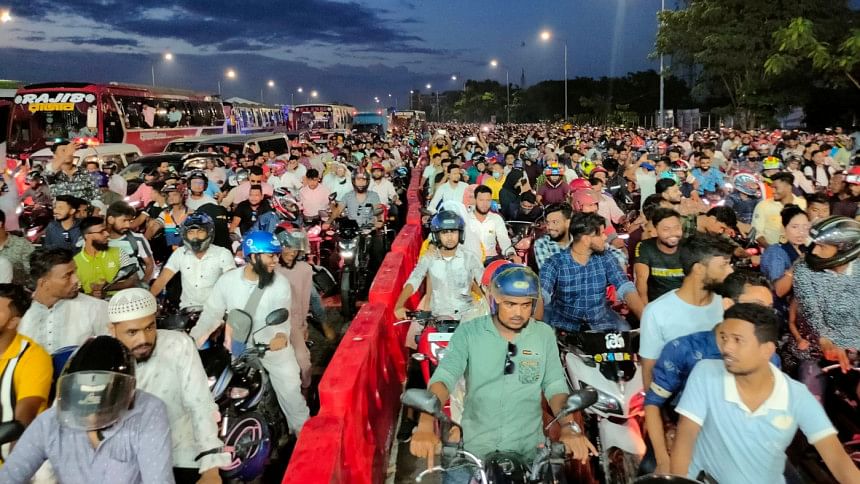 Thousands of vehicles are waiting for their turn to cross the Padma Bridge at toll plazas on both ends of the bridge, creating around 3-km-long tailback.
Our Munshiganj correspondent reporting from the spot, around 7:50pm today (June 26, 2022), narrated the scenes at Padma Bridge toll plaza on Mawa end and Naodoba toll plaza in Shariatpur.
At Mawa end, over a thousand motorcycles were seen waiting alongside buses and trucks in a long tailback stretching across one kilometre. Meanwhile, vehicular movement has been slowed down on Dhaka-Mawa expressway to reduce pressure of traffic at Mawa toll plaza.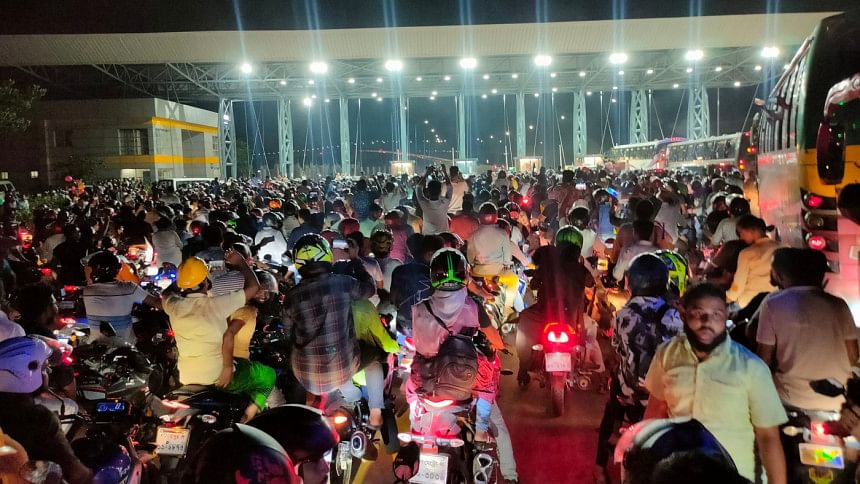 At Shariatpur end, a similar scenario was observed. Most of the vehicles waiting to cross the bridge were motorcycles at both ends. It was taking around 35 minutes to cross the toll plaza for motorcycles and enter the bridge, while larger vehicles are taking even a longer time.
The situation has been like this for around two hours.