Mobile court to conduct drive on Padma Bridge from tomorrow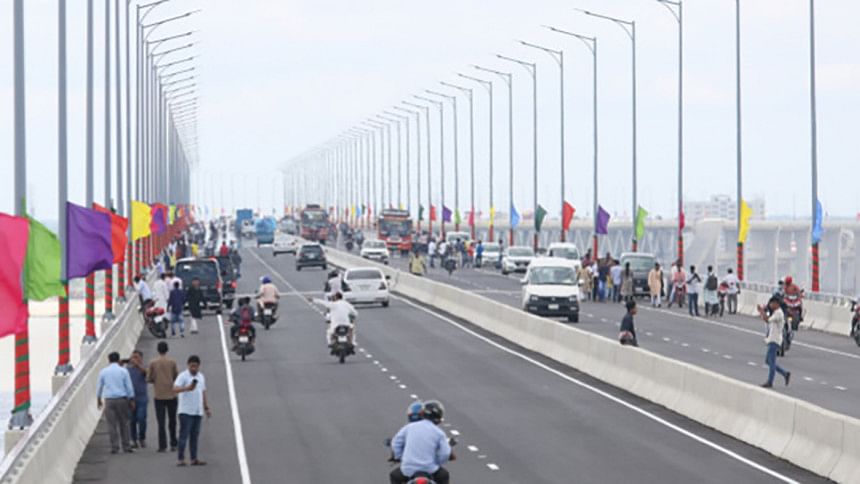 A mobile court will conduct drive on Padma bridge from tomorrow morning.
"Apart from this, Bangladesh Army personnel will also be on patrol on the bridge. Strict action will be taken against those who will stop vehicles and get down on the bridge. The vehicle will be seized," Manzur Hossain, secretary of Bridge Division told The Daily Star.
Regarding the ban of motorcycles on the bridge, he said the decision has been taken considering the safety of passengers and the bridge.
According to the Bridge Division and project sources, more than 15,000 vehicles crossed the bridge in the first eight hours. Of them, more than 60% were motorcycles.
Most of them were seen standing on the bridge, taking pictures and chit-chatting there which increased the risk of accident. A motorcycle accident also took place on the bridge.
In addition, many motorcycles are being used commercially for crossing the bridge. Under these circumstances, the government was compelled to take the tough decisions.