2,300 BNP men sued over Nayapaltan clash
450 of them produced before court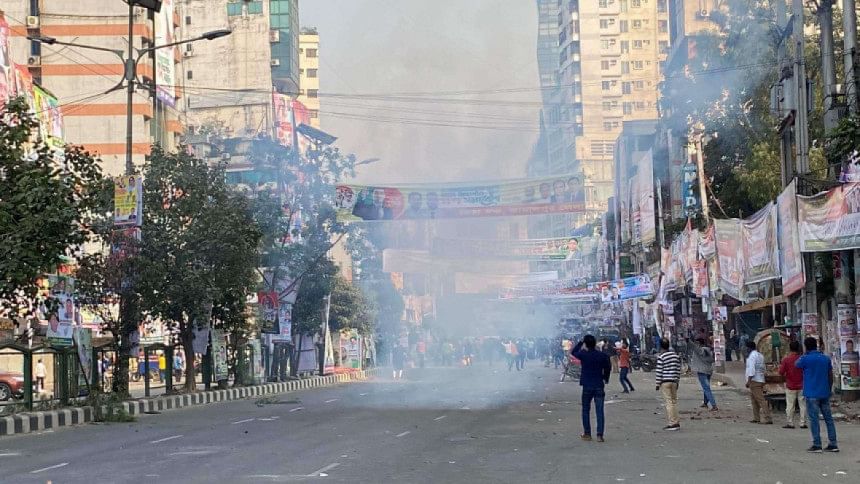 More than 2,300 BNP leaders and activists have been sued over yesterday's clash between the party men and police in the capital's Nayapaltan.
Of the accused, 553 were named and 1,750 were unnamed in the three cases filed with Paltan, Motijheel, Shahjahanpur police stations.
They include BNP leaders Ruhul Kabir Rizvi, Khairul Kabir Khokon, Shahiduddin Chowdhury Annie, Amanullah Aman and Shamsur Rahman Shimul Biswas.
Meanwhile, police produced 450 of the accused before a Dhaka court, seeking seven-day remand for 15 of them.
A man was killed and over 50 others, including four journalists, were injured in the clash in the Nayapaltan area yesterday afternoon.
Police later picked up Rizvi, Annie, Aman and Shimul near the BNP office.