Police installing CCTV cameras near BNP's Nayapaltan office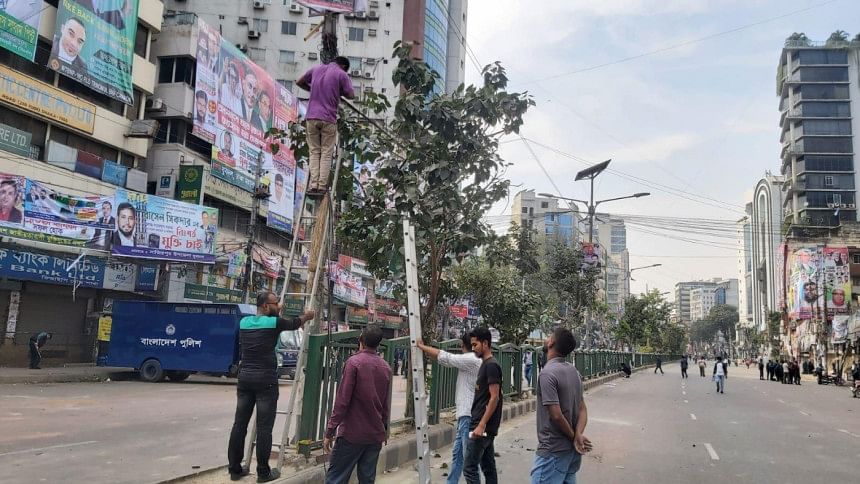 Dhaka Metropolitan Police is installing CCTV cameras near the BNP's Nayapaltan office.
Police said they made the move to enhance security in Nayapaltan area following a clash between BNP men and law enforcers yesterday.
Talking to journalists, Biplop Kumar Sarker, joint commissioner (operations) of the DMP, "It is our responsibility to ensure security for the offices and houses in the Nayapaltan area… We will do everything necessary to ensure public safety."
Our correspondent reported from the spot that the law enforcers asked journalists to leave Nayapaltan area around 1:15pm.