Raushan Ershad unconscious most of the time, health deteriorating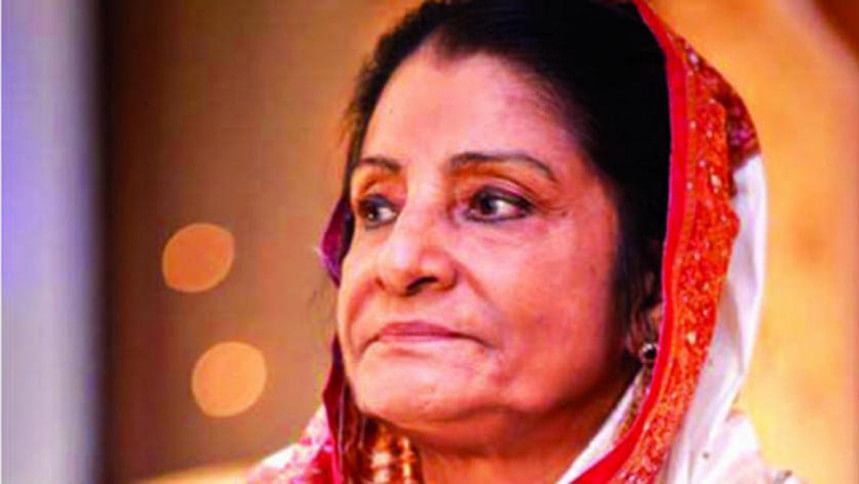 Health condition of opposition leader Raushan Ershad has deteriorated as she remains unconscious for most of the time at the ICU of the capital's Combined Military Hospital (CMH).
Raushan Ershad has been undergoing treatment at the Intensive Care Unit of CHM due to respiratory problems and also because the level of carbon dioxide in her lungs increased since August 15, Jatiya Party Chairman GM Quader told The Daily Star.
Wife of former Bangladesh President late HM Ershad, Raushan (78), an elected lawmaker from Mymensingh-4 (Sadar upazila), has been suffering from respiratory problems for the past several months, he said.
Quader visited Raushan, who is the chief patron of JP, at the hospital today, and said that infection has created in different parts of her body including brain and lungs.
"She [Raushan] is not well. When I called her several times at CMH, she couldn't response and couldn't talk. She was unconscious," Quader also said.  
Quoting doctors, Quader, said Raushan's blood pressure and heartbeat are normal.
Raushan will be flown abroad for better treatment if doctors give a positive opinion, Quader also said.
The party today held a doa mahfil at the JP chairman's office at the city's Banani.