Rail links snapped as train derails in Gazipur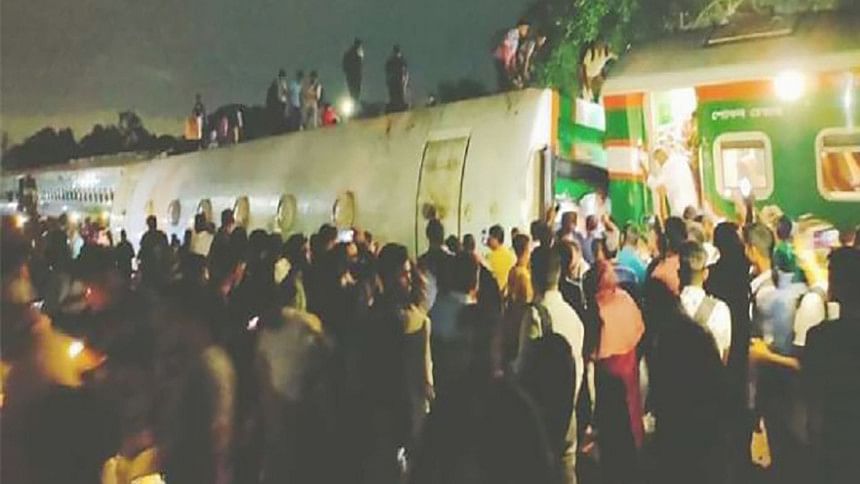 Rail communication between the capital and the country's northern and south-western districts was suspended after three bogies of a train derailed in Gazipur last night (August 14, 2022).
A relief train from Dhaka reached Tongi around 12:10am today and would take another 25 minutes to reach the spot, said Muhammad Shahidullah, sub-inspector of Joydebpur Railway Police. He could not confirm how long it would take to clear the tracks.
Three compartments of the Panchagarh-bound Drutajan Express from Dhaka veered off the tracks on the Dhaka-Joydebpur rail route in Dhirashram area around 9:15pm yesterday, said Rezaul Islam, in-charge of Joydebpur Railway Junction.
Twelve people injured in the accident were sent to the Gazipur Shaheed Tajuddin Ahmed Medical College Hospital, said resident doctor Rafiqul Islam. Three were admitted, eight left after primary treatment while one person was referred to National Institute of Traumatology and Orthopaedic Rehabilitation (NITOR) in Dhaka.