10 arrested in Malaysia over bribe allegations in expat workers' recruitment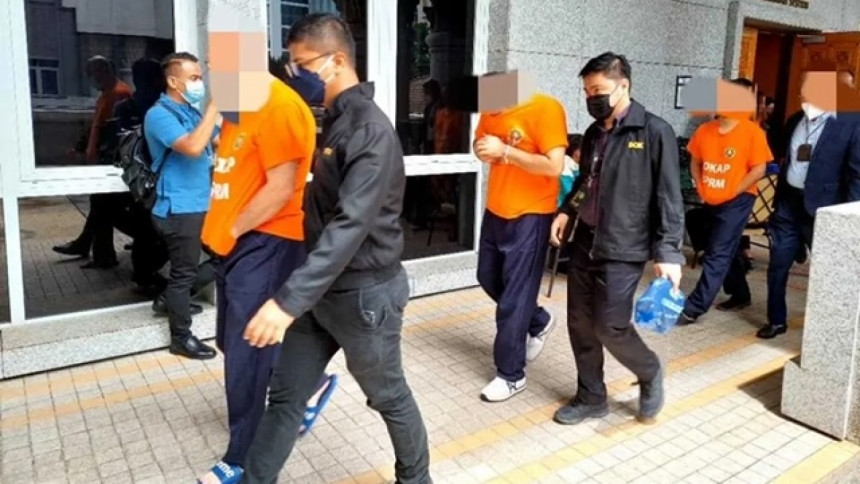 Malaysian Anti-Corruption Commission (MACC) has arrested 10 people over bribe allegations linked to the recruitment of foreign workers.
The arrestees took bribes to help employers or agents get quotas for foreign workers from Bangladesh and Nepal.
The arrestees include eight staff of Bestinet, an IT system provider, including its chief executive officer, a businessman and an employment agency owner. Of them, the Bestinet staff were arrested on Thursday (August 3), and the two others were held on Wednesday (August 4).
Six of the Bestinet staff were remanded for three days while two others -- a male and a female -- were released on bail after their statements were recorded.
Both suspects arrested on Wednesday were placed on four-day remand each till Sunday.
MACC Director of investigations Datuk Seri Hishamuddin Hashim confirmed the developments to The Star Online and said the case was being investigated under Section 16 (a) of the MACC Act 2009.
Bestinet is an IT system provider that supplies the Foreign Workers Centralised Management System (FWCMS) in Malaysia, this correspondent reported.
The system was used between 2016 and 2018 in the recruitment process of workers from Bangladesh. However, the Malaysian government halted the recruitment after allegations were raised that workers were having to pay Tk 4 lakh bribe to get hired.
At that time, the Malaysian government had permitted 10 recruiting agencies to hire workers from Bangladesh.
Although governments of both countries oversee the recruitment process, there are allegations that 25 recruiting agencies, which were recommended by the Malaysian government, are involved in the recruitment by forming a syndicate.
Ahmadul Kobir is an expatriate journalist living in Malaysia.