Migration isn't among govt's 'priority' sectors: JP MP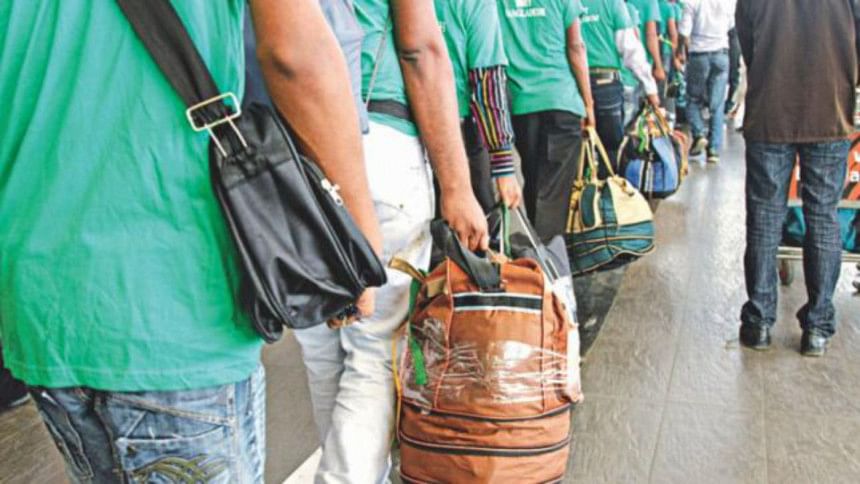 The government does not want to accept the country's labour migration and remittance sector as a 'priority' sector, Barrister Shameem Haider Patwary, chairperson of Bangladesh Parliamentarians' Caucus on Migration and Development, said today.
"In national budget allocation, railway, waterway, bridges and roads…structural development got the government's priority," he said.
Shameem, a Jatiya Party lawmaker, was addressing a 2023-2024 post-budget national seminar on migrants' welfare at a city hotel jointly organised by BPCMD, Warbe Development Foundation and Helvetas Bangladesh.
Addressing the event, Shameem hoped the national budget in the future will be migration-friendly. The allocation for the expatriates' welfare ministry in the 2023-2024 national budget is "very insignificant", he added.
Presenting a research paper, Khondaker Golam Moazzem, research director of the Centre for Policy Dialogue, said the 2023-2024 national budget allocation for the expatriates' welfare ministry is Tk 1,018 crore.
Moazzem said Bangladesh's outbound migrant workers are increasingly facing challenges in host countries in addition to their challenges during pre-departure and post-return stages.
He recommended to undertake a Tk 4,550 crore large project to address migrant workers' challenges at pre-departure, destination, and reintegration stages.
Warbe Chairman Syed Saiful Haque said for migrant workers' welfare the government spends money from the wage earners' welfare fund, which is created with the contributions made by migrant workers.
However, the government needs to publish a 'whitepaper' regarding the fund's utilisation, he added.
Moderated by BPCMD Secretary General Mahjabeen Khaled, the event was addressed by, among others, BPCMD Co-chairperson Hosne Ara Lutfa Dalia, lawmaker Rana Mohammad Sohail, and former lawmaker Nobi Newaz.