Malaysia detains 250 Bangladeshi migrant workers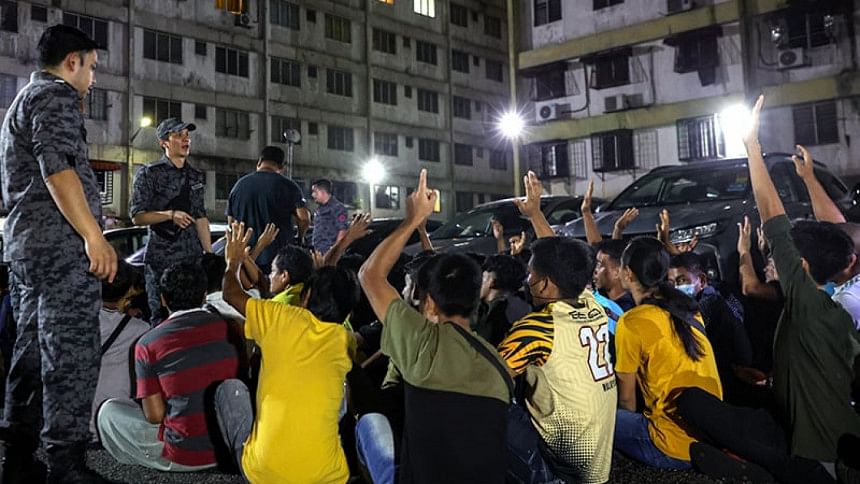 Immigration officers in Malaysia rounded up 252 undocumented Bangladeshi migrant workers during a raid today, according to a report of Free Malaysia Today, an online news portal.
The Bangladeshis are among 425 undocumented migrants detained from several units in an apartment block, the report says, quoting the local immigration department.
According to Kuala Lumpur Immigration Department Director Syamsul Bahrin Mohshin, the raid at Cheria Heights apartments was carried out following investigations and surveillance for two weeks, the report adds.
The official said, in the operation carried out by 60 staff between 1:00am and 4:00am (local time), the undocumented migrants were arrested for not possessing valid identification documents, overstaying, or possessing expired temporary work permits.
The others arrested include nationals from Myanmar, Philippines, Indonesia, Cambodia, Nepal and Pakistan.
According to the official, those detained worked in a variety of industries, including construction and cleaning.
He said all those detained were taken to the Bukit Jalil immigration detention centre for further action.