A first step towards climate justice
COP27 deal on loss and damage was long overdue, but financial assistance alone will not save the world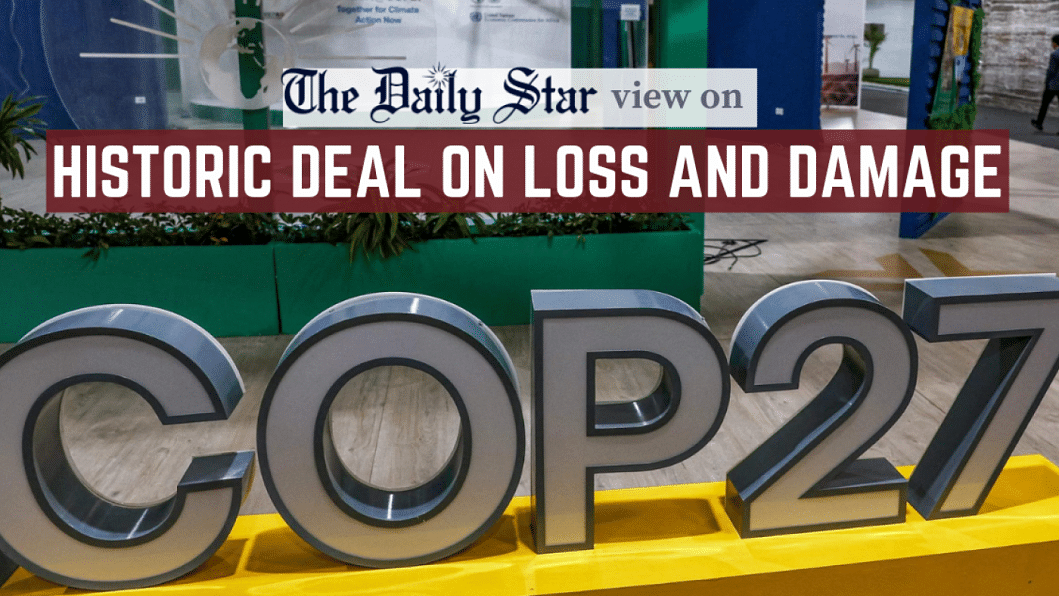 It is a welcome development that a final agreement has been reached at the just-concluded climate summit (COP27) that will set up a fund to help poorer countries struggling with the effects of climate change. Reportedly, the deal has been reached through tense negotiations that ran 40 hours beyond the deadline, after which the final text was released in a plenary session where it was gaveled through. However, the swift approval of a dedicated "loss and damage" fund left some of the critical points unresolved, which were deferred until the next summit. What we know for sure now is that a fund will indeed be set up for the rescue and rebuilding of vulnerable areas stricken by climate disasters – a key demand of developing nations for the last 30 years of climate talks.
The fund for loss and damage, to be used to support the societal and physical infrastructure of nations devastated by catastrophic weather disasters, has been agreed upon by over 200 countries, and it could be established within the next year. Important questions such as how much money would be put in, by whom, and on what basis are yet to be resolved, however. When the UNFCCC was signed in 1992, countries that were classified as "developing" were exempt from any commitment to reduce emissions or offer aid to others. So the EU's main goal during the negotiations this year was to guarantee that these nations – including China, Russia, Saudi Arabia and other Gulf nations – were taken into account as potential contributors.
Delegates have applauded the success in creating the fund as a first step towards climate justice, which aims to assist disadvantaged nations in coping with storms, floods, and other calamities caused by carbon emissions from affluent nations. The loss and damage clause has the approval of the US as well. However, according to a statement by the German foreign minister, a number of significant polluters and oil producers have blocked long-overdue actions on mitigation and the phase-out of fossil fuels. After oil-producing nations and high polluters reduced and withdrew crucial agreements on greenhouse emissions and the phase-out of fossil fuels, it is no surprise that COP27 is being seen by many as a failure in terms of the target to reduce carbon dioxide.
Therefore, in the final analysis, the achievements of this year's conference have been minuscule compared to its potential and promise. Countries that joined the conference should have come to a definitive decision on curbing carbon emissions, and finalised the outline of the loss and damage fund. Instead of that, broad and general agreements were made that fall short of the expectations of communities hit by the climate catastrophe. We, therefore, urge the international community to ensure that the fund is set up properly within the next year, and strict guidelines are passed in terms of carbon emissions. The biggest economies must make fresh commitments to cut greenhouse gas emissions.