Karnaphuli needs urgent policy attention
Saving rivers and people who depend on them should be a top priority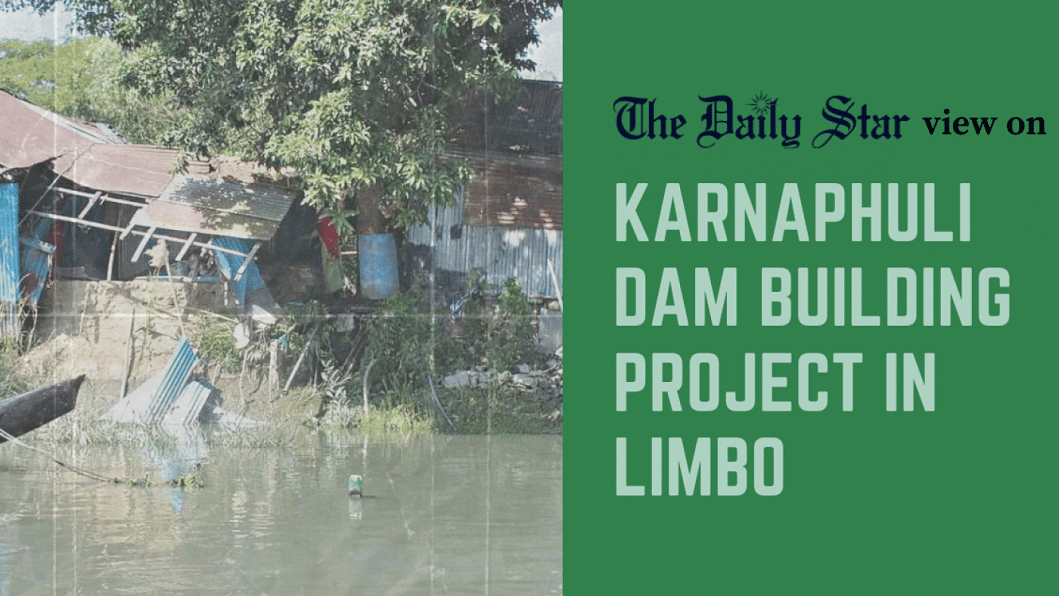 It's alarming to see the direction in which the fate of Karnaphuli river in Chattogram is headed, with years of negligence, unbridled greed, and lack of protection reducing it to a cautionary tale of what not to do with rivers – both on individual and institutional levels. Just as it has been subjected to indiscriminate pollution and encroachment in many parts – creating a suffocating condition for its ecosystem – it has, in other parts, also been witness to unchecked erosion thanks to lack of efforts from the authorities. Karnaphuli, thus, never seems to be far away from something bad threatening its existence or that of those who depend on it.
The latest development, as reported by this daily, saw a crucial project that could protect its banks around Chattogram's Boalkhali upazila being stuck in limbo. The project, proposed by the Bangladesh Water Development Board (BWDB), involves constructing a 7.4km-long sustainable dam as well as 2.4km-long dams on both banks of the river. In addition, dams will be built to guard the banks of five branch canals of the river. There are, of course, questions over whether BWDB can actually pull it off to get desired results. But the long delay in approving the project shows its lack of priority to the higher authorities.
Reportedly, the project proposal is currently stuck at the planning wing of the water resources ministry, which is reviewing its estimated cost of Tk 144 crore in line with the government's cost containment policy. We understand the importance of prioritising important projects given the ongoing economic crisis, but this project, if implemented properly, will be tremendously beneficial for the at-risk communities. River erosion in Boalkhali upazila has been wreaking havoc on the lives of at least 120,000 people, a number that may rise if preventive action is not taken soon. Also at risk are 150 small industrial structures, 45 roads, 20 bridge-culverts, 3,750 homes, 140km electric lines, five markets, 12 schools, 2,500 hectares of agricultural land, etc.
The question is, why are we so slow or reluctant to act when it comes to saving rivers? Even when well-meaning initiatives are taken – to dredge, construct dams, evict encroachers, prevent pollution, etc. – often they are marred by mismanagement and irregularities by the relevant state departments. These attempts are also so poorly planned and uncoordinated that any resultant effect fizzles out before it can be visible. Chattogram itself has been the site of a number of such initiatives. Yet, 40 percent of the city's plastic waste is ending up in Karnaphuli, while the Rupsha river in the south-west is taking in 31.7 percent of such waste. As a result, a large number of aquatic species from the rivers have vanished. Karnaphuli's 40km-long banks, from Kalurghat to Patenga, have also been the subject of frequent grabbing attempts.
We urge the higher authorities to reverse this destructive trend. Rivers, in Chattogram and elsewhere in the country, are crying for proper policy attention. We must save our rivers and also save people and properties from the wrath of mismanaged rivers. BWDB, the National River Conservation Commission, and other relevant institutions must all do their part.