Stop blaming external factors for record-high inflation
Bangladesh government should own up to its mistakes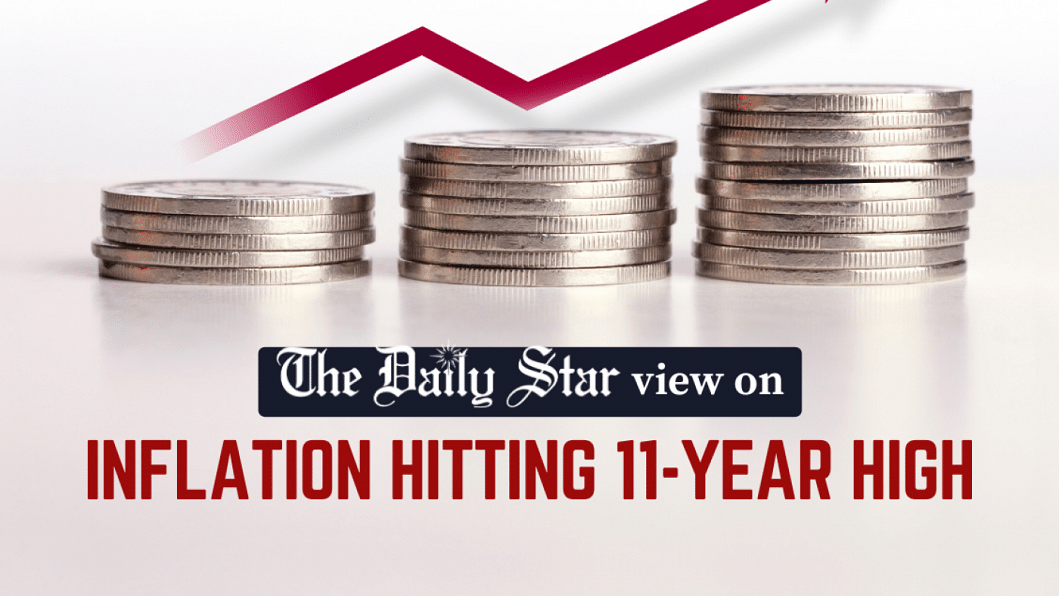 The government's insistent narrative of not having mismanaged the economy is crumbling in the face of an 11-year-high inflation which is wreaking havoc in the lives of most people. May's record-high inflation of 9.94 percent brought this fiscal year's average inflation to 8.95 percent, way above the current budgetary target of 5.6 percent. Yet, instead of taking urgent measures to bring inflation down or provide meaningful support to the poor, officials have continued to claim that the government has a "successful" record of achieving budgetary targets to justify why it again set unrealistic targets in the proposed budget. Besides doing further damage to the economy, such rhetoric is an insult to the people, whose sufferings they are trivialising with their false claims.
The government's claim that external factors are solely to blame for the cost-of-living crisis can be easily debunked. If what it said was true, why haven't prices in other countries increased as much as they have here? In May, the Eurozone (which is directly involved in the war in Ukraine and the ongoing global sanctions war) saw inflation fall to its lowest level since Russia invaded Ukraine. Even the runaway inflation in Turkey hit its lowest level since 2021 in May, while the same story can be seen across parts of Asia. So, even if the initial price spiral in Bangladesh can be blamed on external factors, what is currently happening is mostly the government's fault.
Its excessive bank borrowing (including from the central bank, which has increased the supply of money) has played an integral part in pushing up inflationary pressure. According to the proposed budget, that is to increase by a record amount in the future, which would increase inflation further. Huge wastage of public resources in various ways (for example, through the payment of capacity charges to idle power plants) – instead of investing them for productive purposes or to alleviate the sufferings of the poor – has become the norm.
The government, therefore, must stop denying responsibility for the skyrocketing inflation, acknowledge that its poor policies are causing sufferings, and make a course correction before prices get even more out of hand.