The poor need better budgetary support
Government must ensure that the most vulnerable get the assistance they need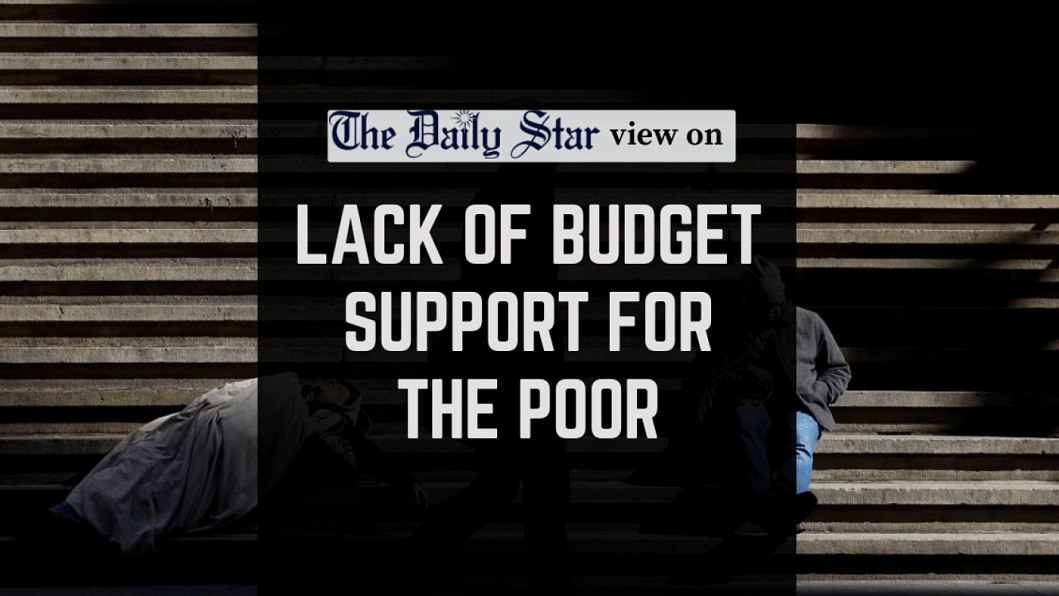 It's disheartening to know that the government's allocation for social safety net programmes in the upcoming budget may see only a marginal increase despite the rising need for such support amid a raging inflation. According to a draft plan of the finance ministry, there may be an allocation of about Tk 1.2 lakh crore for the social safety net programmes (there are 141 of them in total). This is slightly higher than the existing budget's Tk 1.13 lakh crore allocation. However, in terms of the percentage of total budget and the percentage of GDP, it actually marks a decline from the existing allocation.
This means that even though the cost of living has skyrocketed over the last fiscal year, there will be no additional support for the poor to weather the storm.
The government feels that the allocation is enough, and the apparent decline in poverty – as claimed by Planning Minister MA Mannan in April – could be used to justify it. This is only half the truth, however. Despite doubts about the veracity of any data from the state-controlled BBS, the real concern is less about the precise number of the poor, and more about the changing reality of poverty, the quality of the support being given, and whether it is sufficient. There is no doubt that the exorbitant prices of essential commodities have had a disproportionate impact on the poor, including the "new poor" – who now form the majority of poor people in Dhaka – whose plight still remains unrecognised. The gap between their income and expenses is getting wider, and a business-as-usual approach to this issue will only hurt them more.
Questions can also be raised about the use of the social safety net allocation. How judicious is it, for example, that a large chunk of it is repurposed to provide pension for retired government employees? Many of the poor are already being deprived due to the questionable method of selecting social safety net beneficiaries, which has left it vulnerable to exploitation. As per a 2021 World Bank report, eligibility criteria were not met by 26.6 percent of the beneficiaries of allowance for the elderly and 38.4 percent of those in employment generation programmes. We have had many reports on such inclusion/exclusion errors over the years.
If these issues are not addressed, the social safety project will fail to deliver expected results.
Clearly, addressing the inflation's devastating impact on the poor will need a holistic approach. The government response so far has been lacklustre at best. It needs to take steps to curb inflation through effective monetary policies and prudent fiscal measures. It must stabilise prices to safeguard the purchasing power of the poor, invest more in education and skills development to reduce poverty, and ensure maximum utilisation of the social safety net funds so that all deserving beneficiaries receive the assistance they need.