We must curb rising inequality
Reforms following the IMF prescription should not harm disadvantaged groups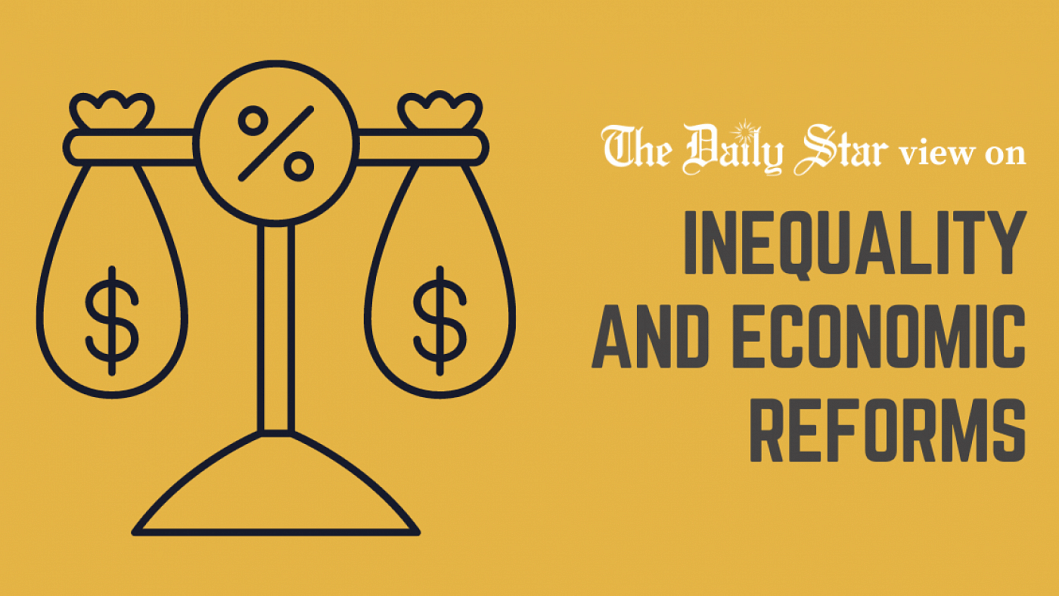 At a recent dialogue organised by the Citizen's Platform for SDGs, speakers rightly emphasised the need for the government to balance economic reforms – some of which are preconditions for accessing the IMF's $4.7 billion loan – in a way that can rein in economic disparity in Bangladesh. As the Household Income and Expenditure Survey 2022 has demonstrated, inequality is indeed rising in the country. According to data, the Gini coefficient related to income rose to 0.499 in 2022, up from 0.482 in 2016 and 0.458 in 2010. A combination of this with the ongoing global and domestic economic challenges, and the obligation to meet IMF conditions through various spending cuts, could lead to faster inequality growth.
By now, numerous studies have shown us that inequality tends to rise during IMF programmes or as a result of IMF conditions. Therefore, it is crucial to adjust its conditions in a way that can contain inequality. Experts, for example, have urged the government to allow specialised and subsidised credit schemes for those involved in agriculture and cottage, micro, small and medium enterprises (CMSME), and for women and youth, while maintaining flexible interest rates as per the IMF recommendations. Additionally, while the government needs to reduce tax exemptions to meet loan conditions, it should do so in a way that does not hurt small and medium enterprises.
How the government plans and implements the upcoming national budget will also be a big factor, as far as inequality is concerned. Allocation for disadvantaged groups should not suffer as a consequence of the government's fiscal constraints. If anything, the government should ensure that much of its limited resources is directed towards the needs of these groups. It also needs to ensure greater accountability and transparency in its budgetary allocations and delivery, so that corruption – which always hits disadvantaged groups the hardest, while benefitting special interest groups – is reduced.
As the planning minister himself has admitted, there are many tax evaders and defaulters in the country. Taking action against them, however difficult that may seem, is a must for any reform to be sustainable.