Isn't it time we stopped running after the GSP?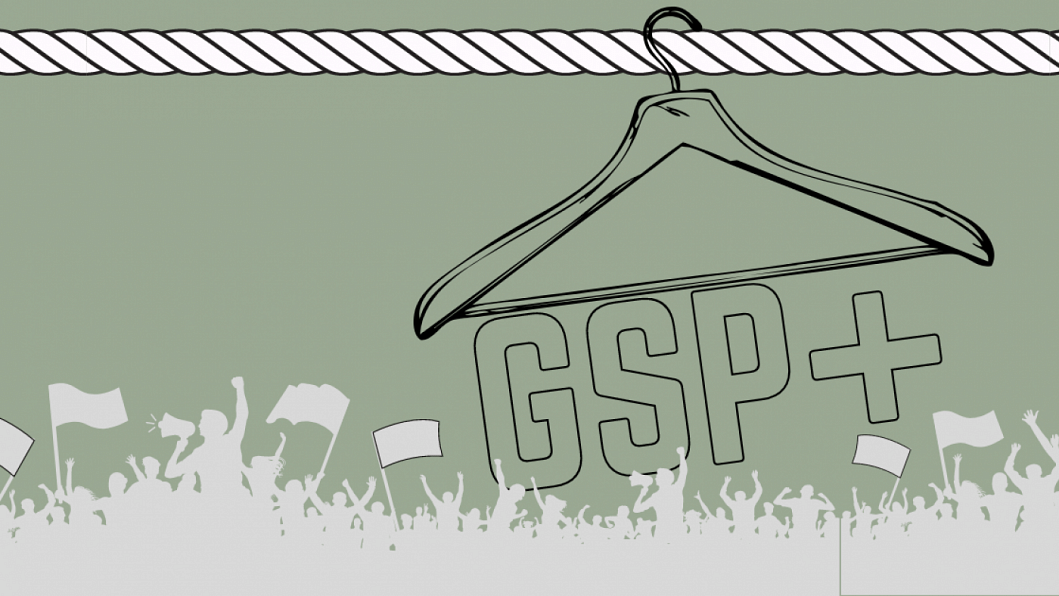 For decades, Bangladesh has benefitted from preferential trading arrangements with the European Union (EU) through the Generalised Scheme of Preferences (GSP). The GSP provides trade "sweeteners" on international trade to developing and low-income economies. For apparel exports, this means that Bangladeshi-made garments can enter the EU market duty and quota-free, offering our manufacturers a significant cost advantage and ensuring that our exports are highly competitive.
The GSP has many advantages for developing countries like ours, such as helping expand our exports, accelerating GDP growth, and reducing unemployment. All of these laudable aims dovetail with the Sustainable Development Goals (SDGs), for instance relating to decent work, poverty alleviation, and women's emancipation.
The EU and the UK together account for about 60 percent of Bangladesh's exports, more than 90 percent of which consist of textile and clothing items. This indicates how valuable the EU's GSP has been for Bangladesh over the years.
Though Bangladesh's GSP status is set to expire in 2023, a similar scheme is expected to be in place to provide our country with duty-free access to the EU until 2029.
But will Bangladesh be able to move into the new regime automatically? There is good reason to pose this question.
Bangladesh needs a Plan B, surely. We cannot rely solely on the competitive advantages conferred by duty-free trade. We must start preparing for 2029 now.
One option which many are mentioning is that Bangladesh could make a case for GSP+. This is similar to the current GSP in some ways. For example, it cuts tariffs for vulnerable low and lower-middle income countries. But, to qualify for GSP+, countries must sign and ratify 27 international conventions related to labour and human rights, environmental and climate protection, and good governance.
So, would Bangladesh qualify for the GSP+? There are absolutely no guarantees for this, unfortunately.
Firstly, even where GSP is concerned, Bangladesh has had a bumpy ride at times. There have been occasions when the European Union has threatened to revoke our GSP status. This is because of accusations that our garment industry is not meeting stipulations laid down by the International Labour Organization (ILO) pertaining to labour and human rights.
There are always conditions attached to trade agreements. The EU increasingly lays a huge emphasis on labour rights (and rightly so). But, with Bangladesh always under such global scrutiny, there is a concern that sooner or later, we might risk losing the GSP – or the GSP+, if it is granted – due to a few "rotten apples" in our ready-made garments industry. As the saying goes, you are only as strong as your weakest link.
I am not ruling out the possibility of Bangladesh being granted a place in the GSP+. I would rather argue that we need to also prepare for a time when we can stand on our own two feet as far as international trade is concerned. To do this, I believe we now need to make faster moves on bilateral Free Trade Agreements (FTAs) and also preferential trading agreements (PTAs) with some of our existing trading partners, where we can negotiate mutually gainful benefits and opportunities. It is a new game that our government and businesses must start preparing for.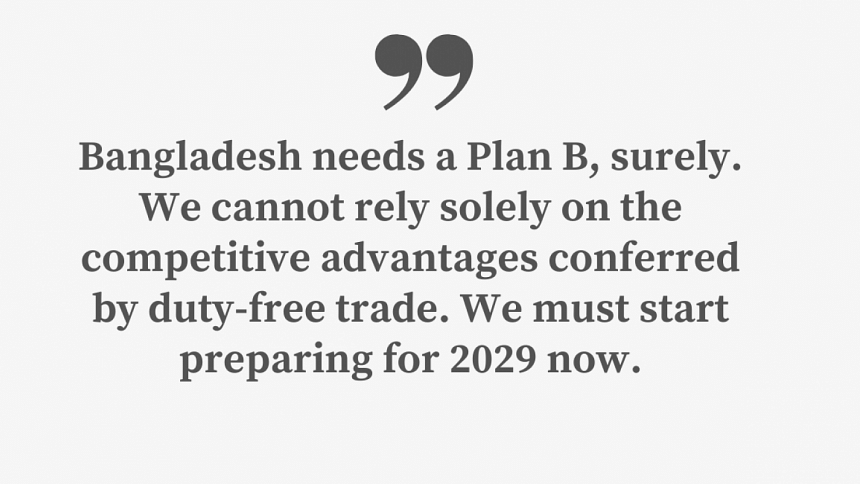 FTAs will take us to a new world of "survival" where "trade-offs" (read: give and take) will determine the game. It is much more than simply reducing and/or eliminating tariffs between trading partners. Such agreements these days are more complex and multi-layered and are often subjected to dominant geopolitics. They help address barriers that might otherwise restrict the flow of goods and services, and encourage inward investments. There is no choice but to improve and strictly enforce domestic rules, policies, and standards in regard to intellectual property, e-commerce, and public procurement.
As well as providing trading benefits for Bangladeshi RMG exporters, FTAs could give domestic businesses and consumers improved access to a wider range of competitively priced goods and services, technologies, and innovative practices. FTAs can also help to promote regional economic integration while building shared and mutually beneficial approaches to trade and investment between Bangladesh and its trading partners. Many opine that Bangladesh is still too slow to engage on FTAs and instead depends more on its GSP status to accelerate its garment exports to the EU.
Recently, Bangladesh's Commerce Minister, Tipu Munshi discussed the settlement of an omnibus trade agreement with India. A joint feasibility study on the Comprehensive Economic Partnership Agreement (CEPA) has now been carried out after the two countries agreed to explore a bilateral FTA+.
Under a CEPA, the two countries can either significantly reduce or completely eliminate customs duties on the majority of goods traded between them. A CEPA would also ease facilitating trade for services and attracting investments.
In recent years, Bangladesh's leaders have also considered adopting FTAs with China, Japan, Korea, Singapore, Canada, and Malaysia. Bangladesh has also been mentioned as a potential member of the Eurasian Customs Union and the Regional Comprehensive Economic Partnership (RCEP), a regional trade agreement among the Asia-Pacific nations.
If one is specifically thinking about apparel production, there is a clear opportunity for Bangladesh to negotiate FTAs with raw material producers like cotton-producing African countries. Could reducing or removing import duties on cotton for such countries be agreed upon in return for the duty-free export of Bangladeshi garments? I see little reason not to consider so.
FTAs bring about a wealth of opportunities for Bangladesh. It all depends on how deftly, strategically, and futuristically Bangladesh can assess its present and possible future scenarios and negotiate accordingly. I see the steady implementation of FTAs as being symbolic of our country no longer being reliant on trading agreements with the huge EU block, and being ready to better negotiate in our own ways with partner countries from around the world.
To ensure that FTAs deliver, I believe, our companies in our garment industry will need to develop in tandem and move steadily away from low-value, staple products. We need to re-define and accept newer production functions and realities. Countries with better, more varied product mixes will invariably have a higher place at the negotiating table when it comes to FTAs.
Mostafiz Uddin is the managing director of Denim Expert Limited. He is also the Founder and CEO of Bangladesh Denim Expo and Bangladesh Apparel Exchange (BAE).