From COP27 to COP28: The tricky road ahead
Role of Attribution Science and the Bridgetown Initiative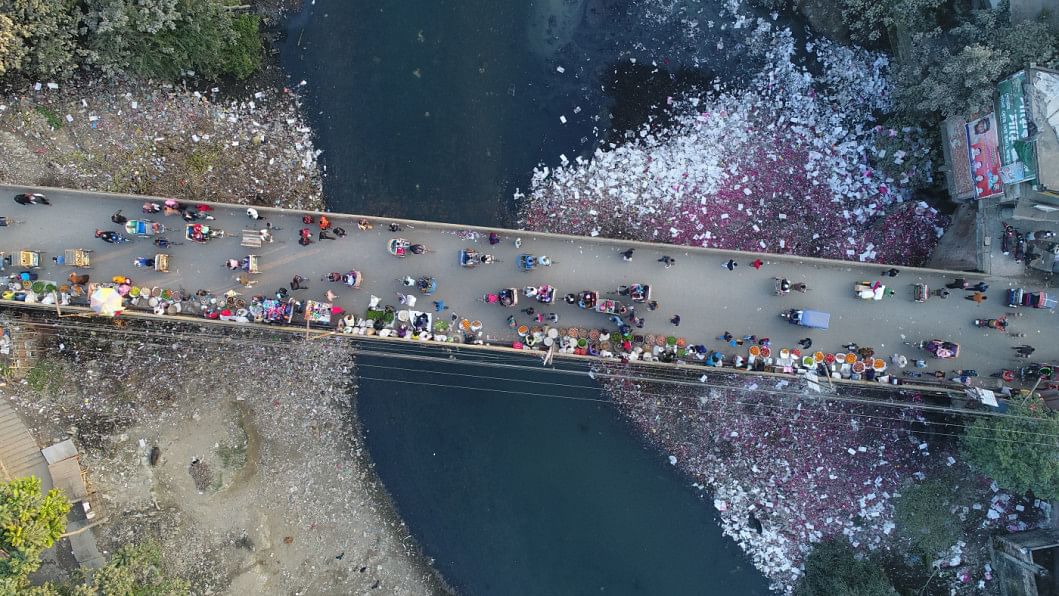 The recently concluded COP27 summit in Sharm el-Shaikh, Egypt had one major accomplishment – it created a Loss and Damage Fund (LDF) to provide financial support to countries adversely affected by climate change. Its establishment was the culmination of decades of pressure from climate-vulnerable developing countries. However, the path forward to activate and finance this fund may prove to be difficult.
The creation of LDF "hinges on an uncomfortable truth," wrote Dharna Noor in the Boston Globe. "Wealthy nations are responsible for the vast majority of historic greenhouse gas emissions, yet the damage caused by those emissions – including worsening heat waves, droughts, and sea level rise – is taking a greater toll on poorer countries that did little to cause the problem."
While the Intergovernmental Panel on Climate Change has voiced the view that "some weather events are made worse by increased atmospheric and ocean temperatures and rising sea levels", it has been unable to attribute specific weather events to climate change. When extreme weather occurs, people often want to know if climate change is to blame. However, climate scientist Stephanie Herring notes, "there's no way to answer that question." Any weather event could happen by chance, she explains. It could simply be part of the natural variation in weather.
But figuring out the extent to which climate change causes the harm, and to which countries the money should flow, is still being worked out in Attribution Science, a new discipline that is still evolving.
Lisa Graumlich, a professor of environmental and forest sciences at the University of Washington, said scientists now face the challenge of developing tools to assess loss and damage and determine whether climate change is to blame for individual weather events. According to her, "we're in some very undefined territory right now."
Some analysts expect the annual financing needs of vulnerable countries to reach USD 290 billion to USD 580 billion by 2030, according to a report in the World Street Journal.
So even when the LDF is launched, it would be difficult to determine which country should get how much and why. Can Pakistan claim that the recent floods, which caused damages and economic losses of over USD 30 billion, should be attributed to US emissions?
The last question captures the essence of the controversy that surrounds the LDF. The answer may determine how much the US and other OECD countries pour into the fund. Moreover, any US contribution must be approved by Congress, which will be dominated by Republicans who are expected to block President Biden's incentives offered under the Inflation Reduction Act. It is unlikely that the new House of Representatives will be very receptive to the concept of LDF. Many legislators may view budget allocation for the LDF as "reparations" by another name. The US public is in no mood to accept the notion that historical carbon dioxide emissions data provides a causal link to US culpability and restitution.
Other questions that need to be answered are: What is the full extent of loss and damage incurred by each country? How much resources are available each year until 2050 to manage the damage, and adopt and adapt greener technologies? Finally, how is the funding going to be administered and divided up among less developed countries and small island nations?
Bangladesh is on the frontlines of the mounting costs of climate change. As Bangladesh continues its leadership role in climate talks, it is not too unbecoming to ask, "What's in it for Bangladesh?" Are we going to be compensated for the billions of dollars we might potentially lose if the global temperature increases by 3.5 degrees Celsius as projected? Or are we going to just take what we get and try to manage the best we can?
Bangladesh's Foreign Minister Abdul Momen, who attended COP27, lauded the creation of LDF but argued that "the polluting countries should come forward early to save the planet." Bangladesh played a key role at the Climate Vulnerable Forum (CGF) as a member of the Troika, which includes the current president Ghana, and Bangladesh as the past president. The FM called on G20 countries emitting 80 percent of carbon to help Bangladesh, which emits less than 0.48 percent of global emissions and is an innocent victim of climate change. He urged the richer countries to channel five percent of their defence expenditure towards the climate fund.
There are a few hurdles that the group of 24 countries tasked to set up the LDF must face, such as the scepticism of those who are publicly announcing that "Global cooperation is not necessary to fight climate change"; the enforcement of agreements through a mechanism that vulnerable countries can use to persuade polluters to contribute; and the possibility that polluting countries like China might refuse to contribute or even take funds from the LDF.
On the brighter side, after COP27 ended, the G20 group, made up of the world's largest economies, held its conference in Indonesia and elected India as its president. This role will enable India to influence the group's agenda and priorities for the next year. We can hope that it will use this opportunity to drive forward the climate cause and LDF.
Some have suggested that the G20 should also be exploring alternative options to source climate finance. At COP27, there was some discussion centring on the Bridgetown initiative proposed by the prime minister of Barbados, Mia Mottley. Advocates say it could be a pathway to unlocking USD 1 trillion in climate financing from multilateral development banks and international financial institutions. The World Bank and the IMF have been criticised for being too risk-averse in lending to climate-vulnerable nations. The Barbados plan would change risk ratings, crucially lowering interest rates.
Dr Abdullah Shibli is an economist and works for Change Healthcare, Inc., an information technology company. He also serves as senior research fellow at the US-based International Sustainable Development Institute (ISDI).