No act of injustice to be tolerated in educational institutions: PM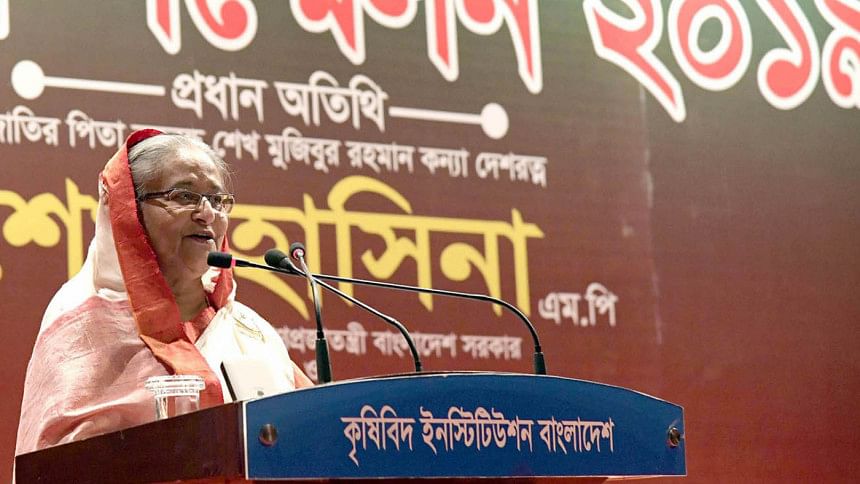 Prime Minister Sheikh Hasina today said the government wants to maintain academic atmosphere in all the educational institutions of the country and will not tolerate any act of unjust and injustice.
"Our message is very clear. We won't tolerate any act of unjust and injustice, we never did that in past and won't do either in the future. We'll take action against whoever will commit any act of unjust and injustice. The academic atmosphere must be maintained in all the educational institutions," she said.
The Prime Minister said this while addressing the second national council of Mohila Sramik League held at Krishibid Institution Auditorium in the city.
Referring to the recent murder of Abrar Fahad on Buet campus, she said the government always sees the killers as killers and oppressors as oppressors. "Once I received the information Abrar's murder, I right away directed the police to arrest the culprits."
She also raised question about the lingering of the movement by Buet students even after accepting their 10-point demand by the Buet Vice Chancellor.
Sheikh Hasina, also the chief of ruling Awami League, mentioned that the incidents of brandishing arms had been the order of the day during Zia, Khaleda and Ershad regimes. "Arms had been handed over to meritorious students at that time," she added.