We read more, they sold less
How the second year of pandemic continues to affect the local reading culture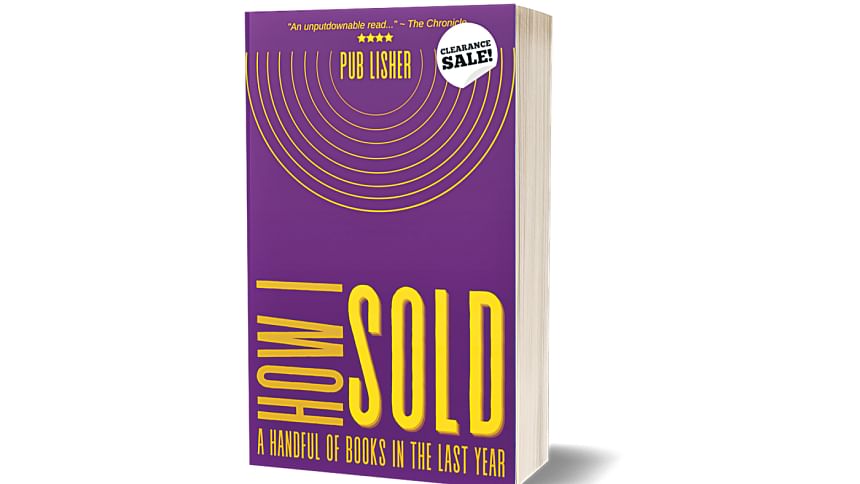 If you're part of social media's book-reading community in Bangladesh, you'll remember the initial slump in and then an outburst of posts on how much people were reading books. The first few months of Bangladesh's first lockdown in 2020 had brought the flurry of books across the country almost to a standstill, first with physical bookstores closing up, and then Rokomari halting their delivery services.
It wouldn't be until May of that year that bookshops would start reopening, and double down on their home delivery services. By then, local businesses operating in the book trade were forced to consider closing shop. Independent bookstores near Dhaka's Elephant Road could no longer make rent, with not a single customer visiting their store. Years-old bookshops in Nilkhet, which relied primarily on selling textbooks to students, were forced to close down. Street hawkers suffered the worst, seeing little to no sales at all. By the time bookshops were receiving walk-in customers again, in October 2020, they had also started seeing delays in their shipments from India and other neighbouring countries, with consignments reaching them weeks or even months late, and books reaching them in damaged states.
Readers, however, remember the last two years rather differently.
"2020: 7 books. 2021: 31 books", says Tasneem Tambawala, teacher and founder of the Bookcentric library.
"I lost my job due to the pandemic and I had to find a way to stay sane so I reverted to childhood joys and hobbies", Tashfia Ahmed, a high school Maths teacher, tells The Daily Star. "Reading was at the top of the list".
Another reader shares that they haven't read this much in years. "My marriage fell apart during the pandemic, so reading helped me cope with the crushing loneliness. I've always been a reader but a relationship without peace takes a lot of time commitments. When I stopped giving time to that, I just had more time in hand."
Nearly all the readers interviewed echo the sentiment that the past two years have somehow changed their interaction with books.
Qazi Mustabeen Noor, a former lecturer in the English department of University of Liberal Arts Bangladesh (ULAB), shares that it made her more restless and unable to focus on books. "I force myself to settle down and read", she says. 
"Social media is a distraction", Redwan Islam Orittro, digital media advertiser and co-founder of Bookstagram BD on Facebook, shares.
Others explain that the looser structure of working from home and attending online classes, as well as the act of seeking reprieve from all the personal grief Covid-19 brought to families, has allowed them to nurture their relationship with books in a way that the daily chaos of work or student life doesn't allow. It has helped them face mental health crises caused by feelings of claustrophobia during lockdown, when a close one passed away, or when the struggling economy enforced layoffs in workplaces. For some, it meant venturing out into genres and authors beyond their comfort zones.
"Books like Candice Cartie-Williams' Queenie helped me see my trauma from a more objective perspective and inspired me to go back to therapy. Books like Mexican Gothic by Sylvia Moreno-Garcia made me reflect on romantic attachment and open up about it in said therapy. Elif Shafak's The Island of Missing Trees made being a half-half third culture kid with an identity crisis feel seen. Reading, I repeat, is everything", Tashfia Ahmed shares.
In a report published in The Daily Star in August 2020, Shamal Paul, vice president of the Bangladesh Publishers & Book-Sellers Association (BAPUS), was quoted as estimating the total value lost to the pandemic, including creative, academic and other related books taken into consideration, between Tk 2,500 and Tk 3,000 crore.
The memory of last year's Amar Ekushey Boi Mela is perhaps still fresh in many of our minds — the promise of a virtual Boi Mela followed by a twice-postponed in-person event that eventually saw limited visitors and books and stalls drenched in the storm of March 2021.
Most publishers faced huge losses, especially as the bulk of the publishing industry's annual sales takes place during the fair.
Mahrukh Mohiuddin, managing director of University Press Limited, shares that the publishing industry has probably faced the most adverse economic effects of the Covid-19 pandemic.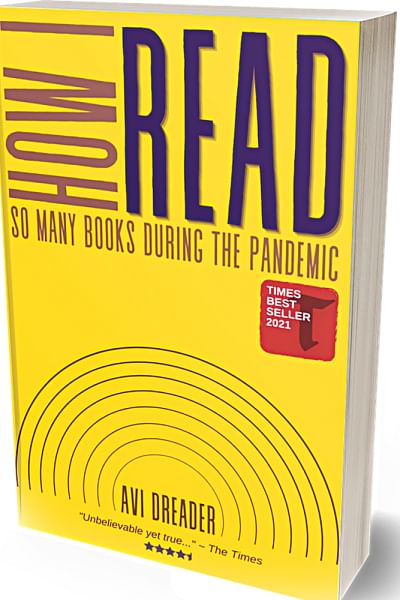 "Book sales plummeted significantly throughout the years 2020 and 2021. We are also uncertain about what is going to happen with this year's fair," he says. "We hope that the authorities will make the best and the most dynamic decisions in order to ensure health and safety measures [...] and bear responsibility for offering a special provision for all publishers following a fair scheme. 
One proposal by Mofidul Hoque, senior publisher of Sahitya Prakash and an honourable trustee of the Liberation War Museum, details a scheme through which the government can fairly offer resuscitation funds for publishers of all capacities. Another year's loss may entail extinction for some publishers".
One of the positive changes brought about by the pandemic is the culture of online activities. Not only did social media communities on Instagram and Facebook burst open with possibilities, seeing increasingly more book reviews, giveaways, and nation-wide book exchanges organised by readers themselves, but publishers and booksellers, too, adapted a regular practice of holding virtual book launches and discussions with authors. Daily Star Books launched its "Star Book Talk" series of webinars, hosting authors and academics such as Farah Ghuznavi, Dr Niaz Zaman, Professor Shamsad Mortuza, and Dr Sohana Manzoor from Bangladesh, and international authors including Tahmima Anam, Ramachandra Guha, Sudeep Chakabarti, Ira Mukhoty, and MasterChef Australia finalist Kishwar Chowdhury. UPL, Gyantapas Abdur Razzaq Foundation, and Rokomari, among others, launched their own series of lectures and webinars.
"Book sales plummeted significantly throughout the years 2020 and 2021. We are also uncertain about what is going to happen with this year's fair."
Most notably, youth-led organisations such as Pashe Achi Initiative spearheaded campaigns like Project Gonthomongol, which began by promoting online sales of books from Nilkhet's shopkeepers and street-side booksellers whose sales were hit by the pandemic. In November-December 2021, they began distributing these books in exchange for plastic waste. Most of these social welfare projects gained traction due to social media promotions on groups like Litmosphere and Bookstagram BD.  
"[It was also] pleasant to see that some authors (particularly academics) were able to utilise the months of staying home and isolation to produce work that has been pending for a longtime. This is a testimony that our academic culture needs to allow more time for our faculty members to engage in research and writing", says Mahrukh Mohiuddin, when asked about the changes they noticed in submissions of manuscripts for publication.
As a result of these initiatives, most readers active on online reading groups attest to having diversified their reading lists — all from "interacting with strangers online" and looking up recommendations on Instagram and YouTube. "I found a reading community like you wouldn't believe. It changed my life all over again", Tashfia Ahmed shares.
If readers, indeed, read more, and read more widely, over the past two years, why are our publishing industries plummeting?
While a comprehensive scan of all the demographics of readers and their preferences would require more intensive research that is crucial for the survival of the book trade, much of the discrepancy can still be traced to how these readers read their books, and the extent to which locally published books are promoted.
Due to a lack of awareness of the labours of editing, formatting, binding, and creative input that goes into producing a book — not to mention the hours of research and intellectual work authors put into it — books of high production value are still deemed as too expensive by many. Particularly for young readers operating on student budgets, pirated "local" copies and free downloaded e-books are understandably the more affordable alternative. While book reviews and recommendations on social media have been thriving, promotions of Bangla books are seemingly still dominated by classics such as the works of Tagore, Nazrul, or Satyajit Ray. And there remains, as ever, a disconnect between communities more well-versed in English literature and contemporary Bangla literature.
If the last two years of passionate, fruitful discourse on virtual platforms has proven anything, it is that the bridging of such gaps is possible.
We need more regular and in-depth conversations on books being written and published here in Bangladesh not just within book-reading communities, but across them — between readers of English, Bangla, and translated literature, between readers of fiction, nonfiction and poetry, and consumers of text and graphic narratives.
As Mahrukh Mohiuddin says, "The pandemic gave us a much-needed push to move to the next level of publishing and for connecting with a changing world. How smartly we respond to this push will determine our sustenance and relevance as an industry."
The author is editor of Daily Star Books. Email: sarah.anjum.bari@gmail.com.