Malaysia-bound trawler capsizes; bodies of 3 Rohingyas recovered, 46 rescued
Casualties feared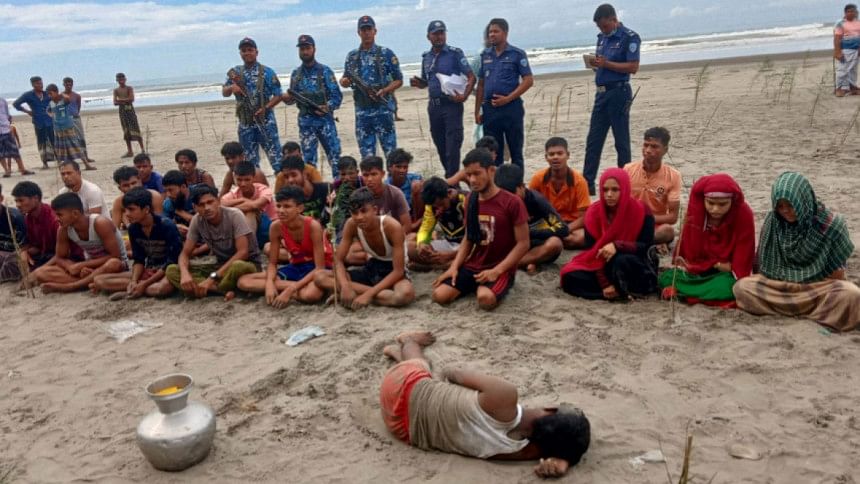 Bangladesh Coast Guard recovered bodies of  three Rohingya women  and rescued 46 others after a trawler capsized in Teknaf upazila of Cox's Bazar while crossing the sea to make an illegally entry to Malaysia.
The trawler capsized in the deep sea off the coast of Hormunia para of Baharchara union of Teknaf upazila, Delwar Hossain, contingent commander of Coast Guard's Baharchara Outpost Station in Teknaf, told our local correspondent.
Informed by local residents, Coast Guard rescued 46 people, who came near the shore by swimming, said Delwar Hossain.
Among the 46 rescued, eight were Rohingya women, 34 Rohingya men and four other Bangladeshi nationals, he said.
It is not clear yet how many Rohingyas were in the trawler, the Coast Guard official said.
However, the people who were rescued said they saw many more people floating in the sea.
During interrogation, they said the trawler was on its way to Malaysia.
As they turned to the fishermen of the fishing trawler for help, they threw buoys and containers to them and using those they tried to float.
When locals noticed them floating, they alerted the Coast Guard.
Rescue efforts are still on but casualties are feared, the Coast Guard officials added.