From bird to X: Bangladeshi boy sues Twitter for appropriating his love story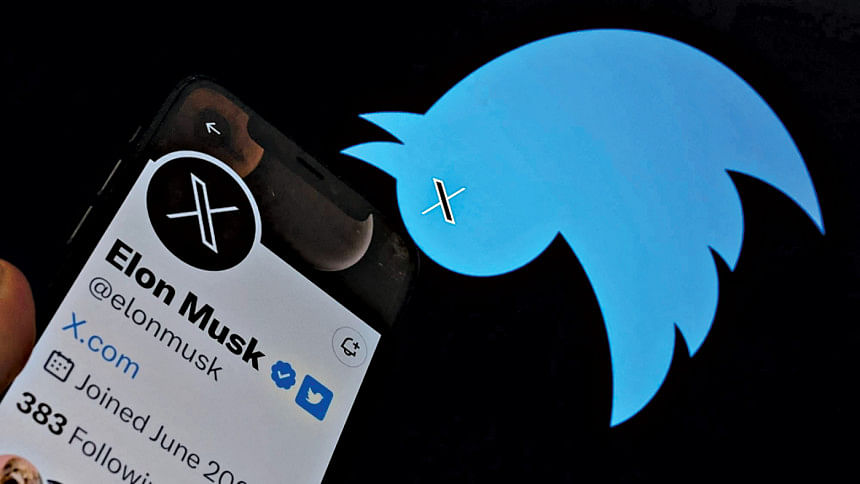 Who would have thought that the introduction of Twitter's new logo, from blue bird to X, would trigger a Bangladeshi boy and give birth to a new controversy?
Calling himself Broken Neimar, the boy claimed that Twitter mocked his incomplete love story by replacing the bird with X.
"I used to call my ex-girlfriend Pakhi. Although Pakhi became my ex, that doesn't mean Twitter has the right to taunt someone's personal issue," Broken Neimar raged.
Twitter has been playing with people since Elon Musk bought it at a price higher than many countries' foreign currency reserves. Experts believe that Twitter shouldn't have ridiculed someone's love story. Some other experts even anticipate that Elon Musk might have been spying on Bangladeshis' social media activities.
"Twitter has run out of ideas and that's why they are now using people's personal issues, even to rebrand their logo," one of the experts said wishing anonymity as he recently dropped his CV for a vacancy atTwitter.
"Had Twitter paid the boy some royalty, I wouldn't have to be here to make this comment," another expert said while searching for Barbie and Oppenheimer on some pirated sites.
Broken Neimar, who firmly believes that Twitter actually appropriated his love-story, has finally sued the company, asking them either to change it to something else or to bring his lost girlfriend back to him.
"If they didn't change it to ex, I mean X, it wouldn't remind me of my Pakhi and I wouldn't have to bother to sue a huge company like Twitter," Broken Neimar added.
When this Satireday correspondent asked how he was so sure about Twitter's appropriation, he said, "Firstly, just after a couple of days of my break-up with my beloved Pakhi, Twitter decided to change their Pakhi. Secondly, they rebranded with a letter we actually use to address our former loves. If these two incontestable evidences don't prove my allegation, I don't know what can!"
The boy doesn't believe that it could be a coincidence. News of the incident reached the farthest corners of the world. People are wondering why someone like Musk would make fun of someone, that too from Bangladesh.
"When he is supposed to be finding a way to outplay Zuckerberg's Threads, he is playing with children's emotions," a self-proclaimed veteran of such issues said on an informal talk show, held in a tea-stall.
Our Satireday correspondent was determined to take Elon Musk's opinion as he was the ultimate decision maker of Twitter. When contacted through Facebook, Instagram and WhatsApp, Elon Musk refused to talk and asked our correspondent to reach him through proper channels. Our correspondent then contacted him through Twitter and asked whether he really appropriated a Bangladeshi boy's love story.
"First answer me this: Why did he call his ex by my previous logo. I'll sue him. Let that sink in."