Dear Anonymous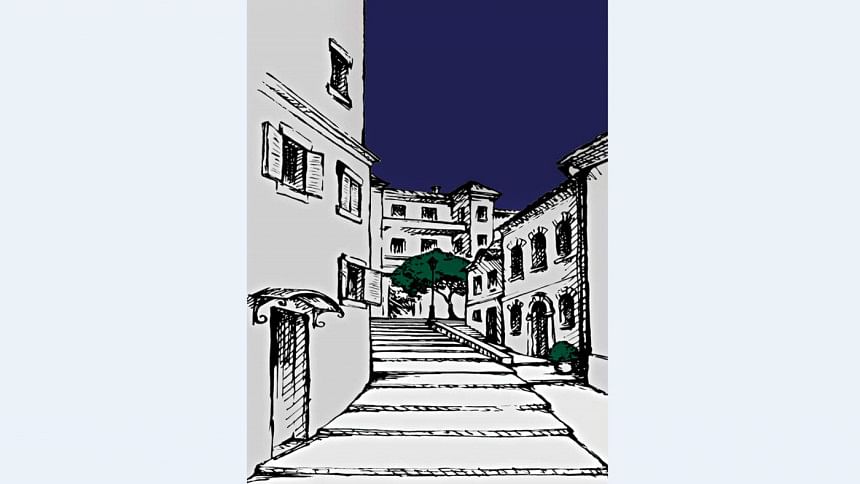 I'm not sure why I'm writing you this letter. All out of the blue when I should be finishing the last chapters of my book, while you've never written me a single word. Nevertheless, I hope it finds you in good health.
Pointless, really. Seeing as how I won't be mailing this letter. Definitely not today. Maybe tomorrow. Maybe never.
Don't get me wrong, it's not bad weather that's in my way. In fact, the weather's quite nice today... With the sun brightly blazing and a light dewy breeze, perfect for an afternoon stroll.
No, I'm not going to mail this letter because I don't want to see that man in the beige fur coat walking down the street ever again. His lacklustre behaviour is unbearable. Whenever I set out, in my faded cotton sarees and loose cardigan, with a scarf carelessly thrown over my head, he is there. While I try helplessly to escape the dancing sunlit patterns on the wool of my forearm, it doesn't seem to bother him at all. The glare of this old wrinkly woman, the hawk of street vendors settled on grimy sidewalks, the occasional banyan tree in his path – all is immaterial to him. Whereas for me, the banyan is always in the way. Its barks, not one pore the same as each moment passes. Shifting, contorting, existing, it drives me insane.
But the man's footsteps never waver. Humming an old Bhawaiya melody, hands in pockets and a curl resting on his lips, the fedora on his mop of black hair might as well be a chicken, and he wouldn't notice.
Sometimes I picture creeping up behind him, striking him in the temple with a large rock. His body would fall with a thud onto the pavement. Blood pooling out from the crack in his skull. But his body... His limp wounded body would then be in the way.
Mind you, I'm not much better at home. But the music playing as an old record spins and spins, soothes my senses. Life feels less fleeting when one closes their eyes, strums of a dotara flowing out of the phonograph, and pictures Lalon Fakir sitting cross-legged on the floor of his temple. Wispy beard brushing the edge of his fingers, he sings,
Khanchar bhitor ochin pakhi
Kemne ashe jay?
A question worth pondering over. How does one die? When the lungs stop inflating-deflating. When the heart stops beating. When the brain refuses to send signals to the rest of our body. When the soul escapes through our throats, travels to an ethereal haven and lives out the next phase of death.
Do we really have souls in our cages? Or are we just flesh and bone? Our tendons forming wires for a cage – devoid of birds and their songs. When we die, do we really go someplace else, or do we simply become corpses, to join the mud and dirt that sustain us?
Fakir Lalon isn't a corpse in the earth. Nor does he exist. His music lives on in the edge of our ears, the slow shift of our tongues. The chords – unchanged, forever static – rest in that bridge between life and death. Beyond time and space where his words remain continuous.
That is in fact, what I wish to achieve with my pursuit of literature. I want to escape this decaying body, these crumbling walls, this dying world. My work must linger beyond history, fleeting human objectivity, and the collapse of nature itself. My desire is to create something whole and pure, original, unchangeable. Completely and wholeheartedly mine. A mesh so intricately tangled with who I am, that future generations cannot separate one from the other. My thoughts, my words must escape this material world and live on, in that bridge between life and death.
You may call me selfish. I realise my cause could have been quite noble, like truth, justice or love. Instead I've chosen for myself, immortality.
I do not wish to keep you any longer. My thoughts have tired me. I will now go to bed, and try to catch dreams and hold them in my palm forever. Know that I am human, and that is my worst fear.
Yours truly,
A friend.