A foodie's journey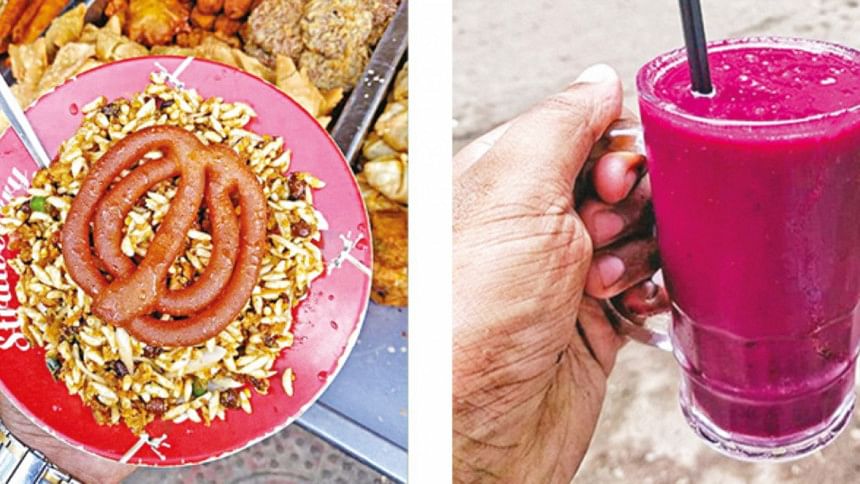 There's an influx of food bloggers entering the market now in Bangladesh. The initial cost of entry is almost non-existent since everyone has a smartphone at this point, so more and more people try their hand at this particular career/hobby.
That's why when you find such a gem in the rough as 'Beingfoodie_bd', it becomes vital to spread the good word. Mainly on Instagram, Beingfoodie_bd AKA Ahornish Ahmed is an engineer by profession, but a foodie at heart. 
Ahmed's passion for food shines through in the amount of hard work that he puts into his Instagram account. He uploads to the platform regularly. Covering a diverse range of food, from street food to fast food joints all the way to fancy coffee shops.
What really sets him apart from the competition, however, are two main things. Firstly, his Instagram captions aren't just informative, but are also ingrained with humour and have some form of narrative that is bound to get you hooked. Secondly, he also has featured food from his travels abroad.
So, if you're someone looking to travel, it's always nice to get the perspective of someone deshi in regards to places to check out for food abroad.
More than just his Instagram feed, he also occasionally writes about his food adventures and travels in newspapers. The articles are available on his Instagram for your viewing, and it feels fresh to read about his opinions on a range of topics from tea to his time visiting Paris.
Now, before you think he's just another food blogger with a little extra cash to dish out for Euro trips, Ahmed also goes out of his way to cover food that we're more familiar with perhaps.
As already mentioned, street food is a common thing for him to review, but he's also the guy who'll review a jilapi or jhal muri. Better yet, is the fact that he usually tags the geolocation of the place he is reviewing.
One review of his that I personally enjoyed was his review of 'Shahi Juice Corner', where he talks about their jaam-er juice. He pens a somewhat sweet story about his experience of sipping on this fruity drink, relating to how Dhaka's heat can only really be defeated by the sweet relief of fresh fruit juice. He also includes in detail exactly why this juice checks the boxes for him, ranging from affordability to quality.
Finally, if you're tired of your run of the mill food bloggers, who vlog themselves eating and reviewing food, then Beingfoodie_bd might just be the food blogger for you. If nothing else, his posts alone are enough to make your Instagram feed look a little more aesthetic.       
Aaqib is stuck in an existential crisis loop. Send help at aaqibhasib94@gmail.com