Things to consider before you build your PC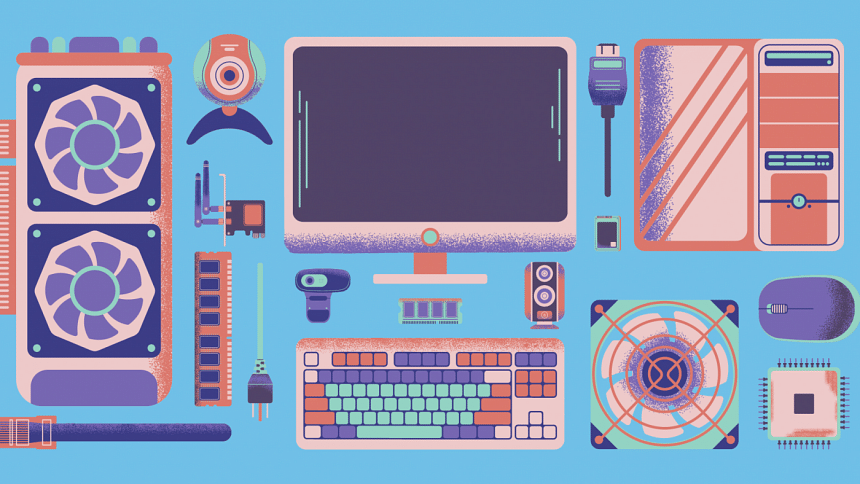 While buying a laptop or ready-made PC is relatively straightforward, the option to buy a custom-built PC is more appealing as it allows more flexibility in terms of choosing components and adjusting the budget. The process can be exciting but for someone who is not a tech enthusiast, it can be overwhelming as well.
Buying a PC is a long-term investment, given how expensive it can be. Thus, you want to get everything right. Here are some of the things you want to consider before you head on to buy one.
Firstly, you have to be sure why you want to build a PC and set the budget accordingly. Your PC won't be able to match your needs if you don't purchase the required parts or opt to buy something cheaper.
While getting a good deal is great, it shouldn't be your main concern. People often look for cheapest options and don't bother to check the reputation of the sellers.
Unfortunately, if a seller gives you a deal too good to be true, there's probably a catch. Many have suffered after stores gave them faulty components or took too long to replace or repair parts under warranty. It is better to buy components from a trusted dealer with good customer service even if it costs a little bit more.
After you have set your budget, it's time to start selecting your components. As mentioned before, you have to select your components based on why you want a computer. For example, video editing may require a GPU (graphics processing unit) with more VRAM while a PC for casual use may not need a dedicated GPU at all.
Along with that, you need to make sure the parts you will buy are compatible with each other. For example, certain processors require certain motherboards to function, certain GPUs require certain processors to prevent bottleneck.
While the shops you are buying from may help you out on these matters, it is better if you know exactly what you need so that the sellers can't take advantage of you and make you spend your valuable money on something you don't need.
Another important but often overlooked factor is selecting the right Power Supply Unit (PSU). A PSU protects other components from getting burned due to power surges or excessive voltage. Selecting the right PSU requires you to find out how much power the components of your PC will consume.
Computer store websites often have a "build your PC" feature where you can input the details of your components and it will show you how much power it requires.
Thus, if your PC consumes around 300-400 watt, you want a PSU of around 500 watt or more to keep your PC safe. Factors such as bronze/gold certification and whether a PSU is modular or semi modular should also be considered.
With the recent price drops on several PC parts, it's a good time to build the PC you have long planned and waited for. Regardless of what type of PC you are building, keeping the above-mentioned points in mind will help you make sure you build the best PC possible within your budget.
Tamjidul Hoque loves talking about football and watching anime. You can contact him at tamjidulh@gmail.com