Why you should make small changes to your room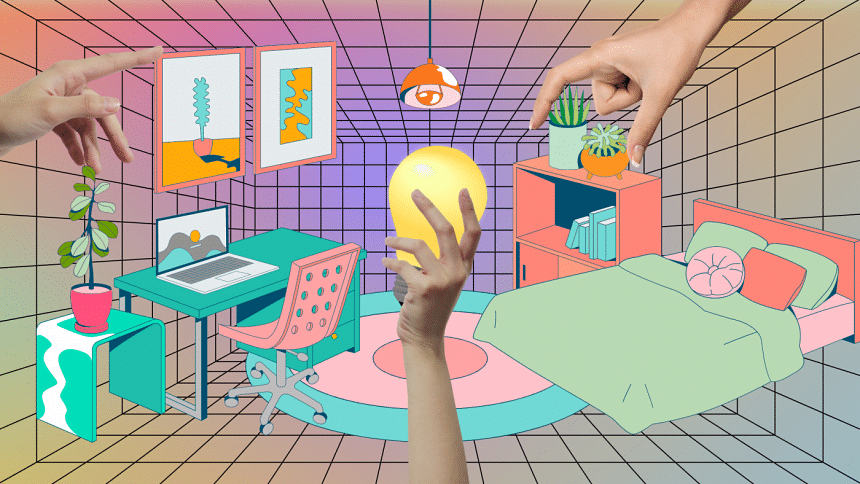 It's early morning and you are ready to leave the room you have been in for the last 15 hours. You take one last glance to check if everything is in place. It's all neat and clean. Yes, you unplugged the straightener as well, you're good to go. And you know everything is going to be the same when you return in the evening.
While this is the pure essence of home which brings us comfort, we often find ourselves stuck in these places along with our routines. The same chairs and tables in classrooms, or the same cubicles at work. And, at the end of the day, the same room with the same framework. As much as the monotony of our routines frustrate us, so do these places we regularly find ourselves in, especially our rooms. Even if we are well-adjusted with our rooms, a few changes here and there can help to break the monotony.
The changes don't have to be big, or even cost much time, energy, or money. Even small changes can make a big impact. Simply rearranging the existing furniture in a room, maybe moving the desk or bed beside the window, making sure not to block the natural light or fresh air, can be a good starting point.
Adding new things like small chairs, rugs, plants, posters, etc. can add a lot of personality to a room. Fairy lights and lamps can also help to change the room's overall mood, making it cosier. Altering the colour palette of the room can also help, which doesn't necessarily involve changing wall colours. Hanging up posters or paintings can easily bring vibrancy to the colour palette.
Apart from adding or rearranging things, getting rid of unused items can make a big difference as well. This makes the room feel less cluttered and provides more open space.
Why am I going on a rant about changing things in your room, you might ask? Like I said, making these small changes has a big impact, especially for our mental health. Finding ourselves, day after day, in an unchanging space can negatively impact us, even though we might not be aware of it. Personally, making changes in my room has, a lot of times, helped me escape this monotony. It also helps us take agency of our life when we might feel stuck or helpless in other areas.
Moreover, these changes can also help boost our creativity and productivity. For example, a new chair might demand your attention and you might find yourself sitting on it and getting a small task done that you were otherwise neglecting. Or that plant you put in one corner might give you the motivation to wake up at a specific time just so you can water it. 
These are only some of the small yet impactful things we can do for ourselves. So, take charge of your room, experiment with the furniture and decorations, be playful with things. By doing so, take control of your immediate surroundings and see the wonders it does.
Rudaiba believes she can conquer Mordor, if only she could gather the energy to get out of bed. Remind her to stop daydreaming at rudaiba.rhymee@gmail.com