The power of makeup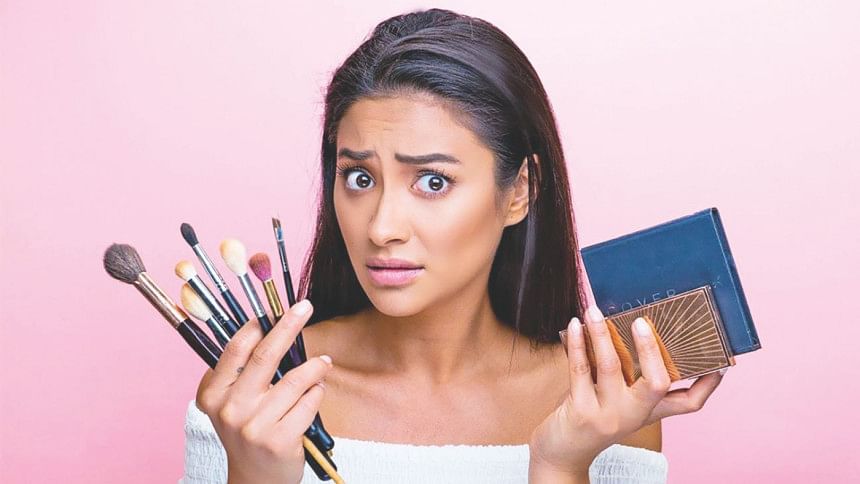 There was a point in my life where the closest thing to makeup that I owned was a clear lip gloss and the longest I could go on wearing that without eating it along with food was about an hour. But, times change and people change with it. So, one fateful day I decided to put on some of my mom's nude lipstick that I found on the dressing table. It was that very moment that my world changed forever.
As a living and breathing woman living in this society, I definitely had issues with how I looked. I always thought my nose was too big for my face and my face was just too small for my body and don't even get me started on my forehead. I'm forever grateful to Zooey Deschanel for introducing me to the concept of bangs and helping me hide my "fivehead" from the world. But, this isn't going to be a story about how makeup helped me hide my "flaws" because what exactly is the definition of a flaw?
Now, the moment I applied that lipstick and looked at myself in the mirror, I saw how even that tiny bit of colour on my lips brought a significant change to the way I looked. The realisation hit me that if I didn't particularly like the way I looked I could tweak it here and there. If I wanted a smaller nose I could create the illusion of a smaller nose without doing any permanent damage to my face and that somehow made me feel powerful and in control.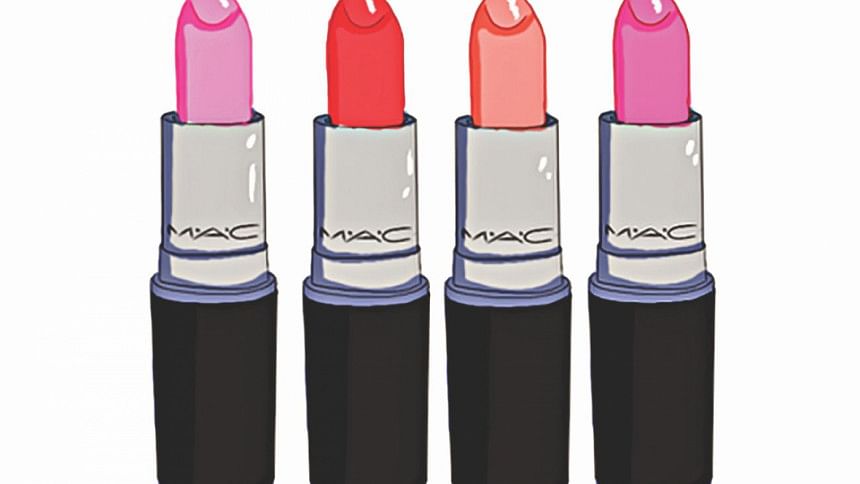 My makeup buying spree started from that moment and I have not looked back since. Now, you would think that I would actually wear these expensive makeups regularly but I'm just too lazy for that. I respect the people who have the will power to actually put on a full face of makeup every day, whereas I just wear it on days when I'm feeling particularly down about something. For me, it's just the idea that if I'm not fond of a feature I can do something about it. It's the idea that I'm not stuck with the way I look and I could change it if I wanted to and that gives me power. Does that make sense?
At the end of the day, that's what makeup is all about isn't it? It gives you the power to look the way YOU want to look. And if you want to have dark blue glittery eye lids and crimson cheeks then you go get that! If you don't want anything to do with makeup, then that's okay too!
Tasnim Odrika likes pineapple on pizza and is willing to fight anyone who opposes her on this. Reach her at odrika_02@yahoo.com