'Whoever is capable can do it all'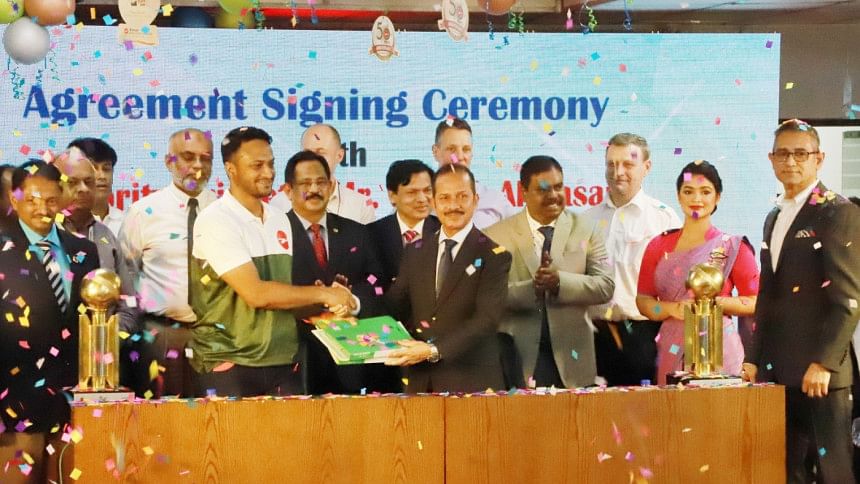 Shakib Al Hasan has made headlines for both the right and wrong reasons in recent times as the star all-rounder attempts to juggles his personal and professional commitments.
Bangladesh's Test and T20I skipper landed in hot water most recently after flying to Dubai to inaugurate the opening of a jewellery shop on the same night that Bangladesh registered a historic 3-0 whitewash win against England
He then joined the Bangladesh team in Sylhet a day ahead of the first ODI against Ireland on March 17 and, the day after the first ODI, Shakib attended his graduation convocation in Dhaka before taking part in the second ODI on March 20.
While the players are enjoying a much-needed break ahead of the third ODI scheduled for March 23 in Sylhet, Shakib, who was named a brand ambassador for Biman Bangladesh Airlines, reached Dhaka to complete the formalities.
Shakib was asked how he managed to keep up with all his responsibilities on and off the field and the star cricketer replied with a smile: 'Whoever is capable can do it all.'
The second of the three-match ODI series was washed out after Bangladesh posted their highest ODI total of 349 for six. Mushfiqur Rahim broke Shakib's record for the fastest century by a Bangladeshi as the experienced wicketkeeper-batter registered a 60-ball hundred, taking three fewer deliveries than the left-hander.
"Obviously, it would have been great if we had won the game. Those who played well would have felt better, especially Mushfiqur bhai. But it (rain) can happen," he said.
The 35-year-old also informed that he had dreamed of becoming a pilot like other kids when younger.
"Yes, I wanted to become a pilot in my childhood days. I also wanted to become a doctor and engineer but ultimately I ended up as a cricketer," said Shakib.