Euro 2024 bidders told human rights of 'utmost importance'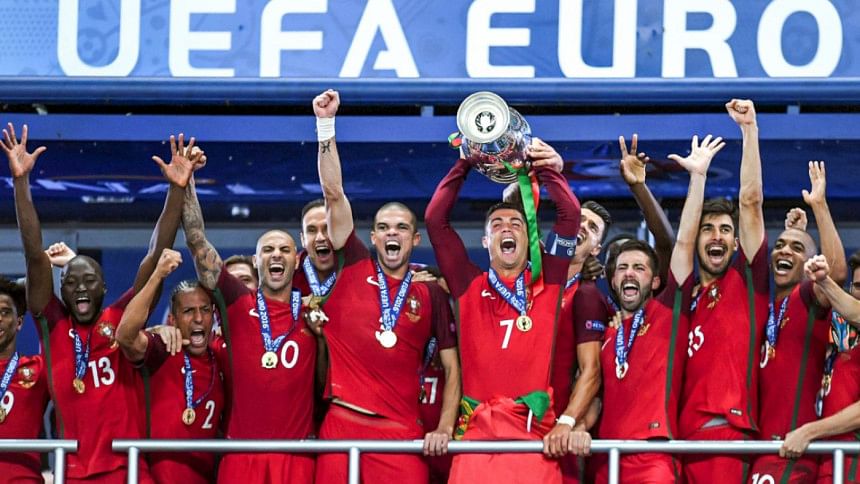 Euro 2024 hosting candidates Germany and Turkey have been told that they must meet specific criteria for human and labour rights and anti-corruption measures for their bids to be considered.
"The protection of human rights and labour rights is of the utmost importance for UEFA," UEFA president Aleksander Ceferin said in a statement published by the European soccer body.
"It was imperative for us to introduce specific articles on the respect and protection of human rights in the bidding requirements for all of our competitions.
"From now on, bidding nations will have to adhere strictly to these articles in the framework of the organisation of all our tournaments and finals."
UEFA said that the criteria were based on United Nations principles on business and human rights and other UN conventions.
"Furthermore, criteria regarding compliance and anti-corruption measures have also been included as requirements," UEFA said.
The German and Turkish football federations, the only candidates to host the event, were given detailed explanations of the requirements at a UEFA event last Thursday, UEFA said.
The two FAs have until April 2018 to submit their bid dossiers and UEFA will choose the hosts the following September.
Turkey has never hosted a major senior football tournament while West Germany hosted the 1974 World Cup and 1988 European championship and a re-united Germany the 2006 World Cup.
Turkey unsuccessfully bid to host the Euro 2008 with Greece and the 2012 and 2016 tournaments on its own. It had also intended to bid for Euro 2020 before UEFA decided to spread the tournament around 13 cities across Europe.