Argentina remain top of FIFA world rankings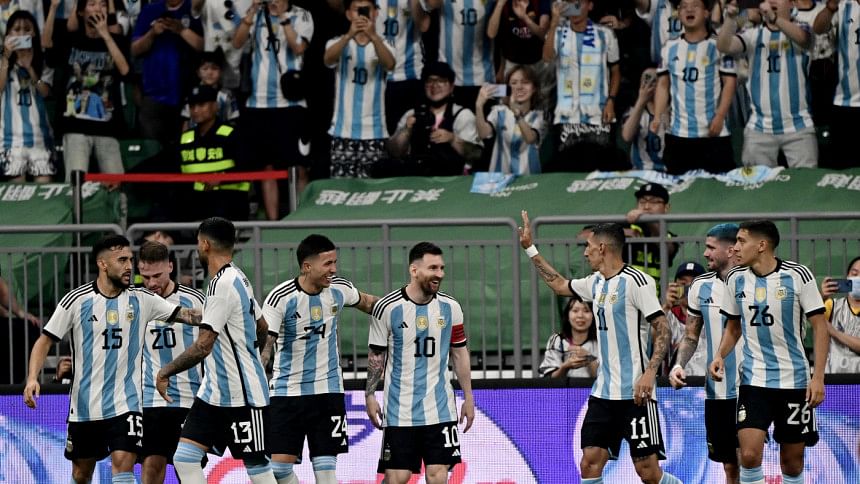 World champions Argentina strengthened their grip at the top of the FIFA world rankings in the latest list on Thursday, with the top five remaining unchanged after the international break.
Argentina, who dethroned Brazil at the summit in April, remained top after beating Ecuador and Bolivia in their 2026 World Cup qualifiers earlier this month.
Second-placed France, who lost to Germany in a friendly last week, retained second place followed by Brazil (third), England (fourth) and Belgium (fifth).
Portugal were the only team in the top 10 to climb a spot, moving up to eighth, while Italy dropped one place to ninth after a 1-1 draw with North Macedonia in a Euro 2024 qualifier.
Croatia (sixth), Netherlands (seventh) and Spain (10th) complete the top 10, while Morocco (13th), Colombia (16th), Denmark (18th) and Japan (19th) all moved up a place.
The top 10-ranked nations:
1 - Argentina
2 - France
3 - Brazil
4 - England
5 - Belgium
6 - Croatia
7 - Netherlands
8 - Portugal 
9 - Italy
10 - Spain