French prosecutors open rape investigation into PSG's Achraf Hakimi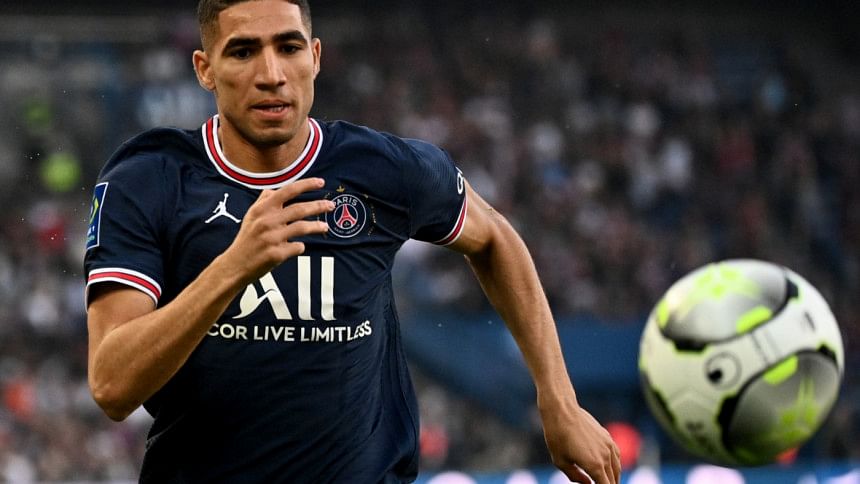 French prosecutors on Monday opened an investigation into alleged rape by Paris Saint-Germain full-back Achraf Hakimi, a source close to the case said.
A 24-year-old woman has accused the Moroccan international of raping her at his home in a Paris suburb on February 25.
According to the source, confirming an article in the Parisien newspaper, the woman reported the incident at a police station on Sunday but did not file charges.
The public prosecutor's office handling the case in Nanterre declined to comment, but complained to AFP that "information already made public" in the media "undermined the necessary investigations to find out the truth".
Hakimi was part of the Morocco team that finished fourth in the World Cup in Qatar.
And late Monday he was at the FIFA Best awards ceremony in Paris, where he was named in the FIFPro men's world team of the year.
On stage to collect the award he stood alongside another award winner, his PSG teammate and close friend, Kylian Mbappe.
Mbappe's France may have ended Morocco's World Cup adventure but Hakimi had spoken of their friendship before the competition: "We are two young men who have like the same things, we chat about music, video games, we go to restaurants," he told the Parisien.
Born in Madrid, his penalty secured a 3-0 shoot-out win over Spain to steer Morocco into uncharted territory, with the north African side going on to become the first from the Arab world to reach the last four at a World Cup.