Mount out 'until international break' with injury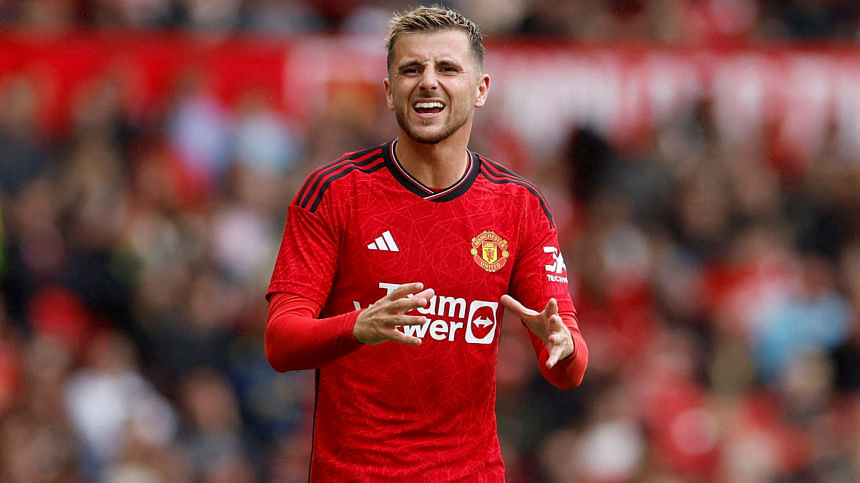 Manchester United's England midfielder Mason Mount will miss Saturday's Premier League game against Nottingham Forest due to injury and is expected to be out until next month's international break, United said on Tuesday.
The 24-year-old, who started both of United's league games so far this season, picked up an injury in last weekend's 2-0 loss at Tottenham Hotspur.
"The small complaint is expected to keep Mount out until the international break next month," United said in a statement.
The next international break takes place from Sept. 4-12.
United travel to last year's runners-up Arsenal on Sept. 3.